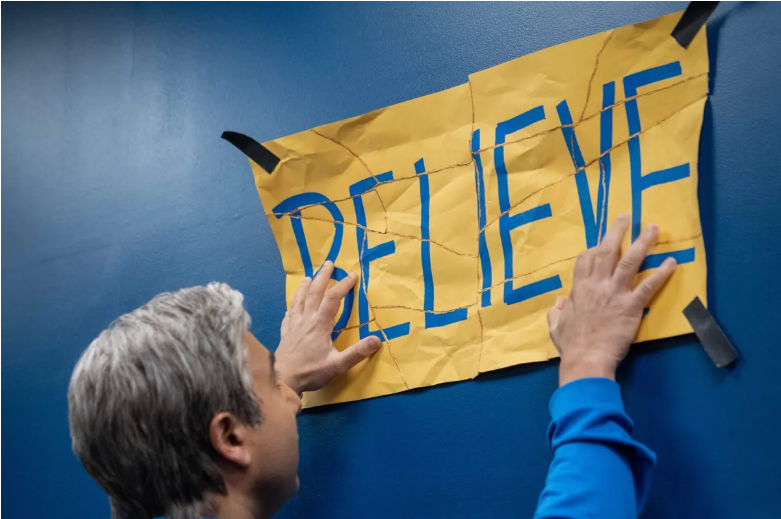 The final season of Ted Lasso was loved by some and flopped for many. I was one of the people who was a tried-and-true fan in the same manner that I'm a fan of the home building industry. Ted wants us to be better, happier, more hopeful people. The home building industry wants people to find a home for their family and build happy, hopeful lives there. They want us to continue to "believe" in the American dream and a place to call our own. On that note, I believe that Ted Lasso has a few more lessons for home builders. But this time around we'll take a few quotes from the entire cast.
The series finale of Ted Lasso shows the team comes together; each has a piece of the iconic "BELIEVE" sign. They put it together. It's ripped, it's tattered, but it's all there. It's beautiful. It stands for something.
When I saw it, I saw the home building industry. It has had a several-year struggle from materials shortages to housing shortages and long waits to labor shortages to skyrocketing interest rates. Like A.F.C. Richmond, it often feels like the housing industry can't get a win.
Many of us in the housing industry just need to take some of the Lasso lessons and above all remember to "Believe in Believe."
You guys are more distracted than a bunch of cats playing laser tag."

Ted Lasso
Focus on Relationships: The key point here is focus. One of the lessons from Ted Lasso is the importance of building strong relationships with clients, customers, and colleagues. In season 3, we see Ted continue to prioritize his connections with the team and work to build trust with new players like Dani Rojas. With these fictional characters as well as in home building, focus on relationships creates trust and confidence among all parties. New homes are significant investments, so home buyers need to believe builders and contractors will deliver quality work within agreed-upon terms.
Well, I don't want comfort."

Roy Kent
Embrace Change: The willingness of homebuilders to adapt and embrace new technologies and building practices is critical to staying ahead of the curve. By adopting new technologies, trends, and practices, home builders can offer better homes, enhance customer satisfaction, and position themselves for success in an ever-evolving market. Ted Lasso is all about embracing change and adapting to new situations. In the final season, A.F.C. Richmond undergo some significant changes as they adjust to new coaching and playing styles. This inevitably leads them to advance to the Champions League. Embracing change can make many of us champions in our own rights.
Unless it's Animal Crossing. That sh! t's 'clucking' soothing."

Isaac Macadoo
Communication is Key: Effective communication is essential in any industry. Home builders should prioritize clear and open communication with clients and trade partners to ensure everyone is on the same page. Ted Lasso is a shining example of effective communication. Ted and the team continuously work to improve their communication on and off the field. Communication takes many different forms, and sometimes we all need to calm down and make sure we are playing from the same rule book.
Right now, y'all brains are basically in London in 1857. They're blocked up by other people's dookie."

Ted Lasso
Prioritize Customer Experience: Ted Lasso understands the importance of providing a great customer experience, and builders should too. Ted works to create a positive and supportive environment for the team. He often takes them on strange and winding journeys if it will result in them understanding the process better. Ultimately, this helps them perform better on the field. Similarly, home builders should prioritize their clients' experience, from the initial consultation to the final walkthrough. That's the idea of the home buyer journey.
I'm a work in prog-mess."

Ted Lasso
Emphasize Quality: In season 3, we see the team working to improve their skills and techniques to produce better results on the field. Ted Lasso is known for his attention to detail and emphasis on quality, which should also be a priority for home builders. Prioritizing quality materials and craftsmanship to ensure projects stand the test of time is a good business practice. Things don't always have to be perfect, but we in the homebuilding industry should strive to improve every day.
Can I say a bad word? I think you're being stupid."

Phoebe (Kent)
Be Authentic: Authenticity is a fundamental aspect of successful homebuilding. It establishes trust, strengthens relationships, and fosters customer and trade loyalty, all of which are vital for sustained success in our competitive market. Authenticity benefits the homebuilding business and ensures a positive and fulfilling experience for the buyer who entrusts home builders with their dreams of a new home. Ted Lasso is all about being true to yourself and your values, which often involves a lot of honesty.
"Time is a construct, like gender and many of the alphabets."

Zava
Embrace Diversity: Diversity and inclusion are essential themes in Ted Lasso, and these values also play an important role in new home construction and sales. This season, we see the team welcome new players from different backgrounds and work to create a more inclusive environment. Home builders also benefit by striving to gather diverse and inclusive teams to foster innovation and creativity. Like Ted Lasso, homebuilders will find that different viewpoints and experiences enable them to innovate, problem-solve, and attract a broader group of homebuyers.
We are now one. There is no we; there is no you; there is only we and us and the 'wenus.'"

Zava
Collaborate: Collaboration is vital in any industry, including home building. Prioritizing collaboration with contractors, designers, and other stakeholders helps builders ensure projects are completed on time and within budget. Partnerships also enable builders to manage complex projects, maintain quality control, creatively innovate, and manage costs. I think Zava said it all.
I've had more psychotic episodes than Twin Peaks."

Ted Lasso
Be Resilient: Ted Lasso is all about resilience and overcoming adversity. In the final season, the team faces some tough challenges, but they bounce back and come out stronger in the end. Home builders should also be resilient in the face of setbacks and challenges and work to solve problems as they arise. In the past year, we have faced economic uncertainties such as rising interest rates, inflation, and fluctuating housing demand. Being resilient allows home builders to adapt to these changing economic conditions.
I look like Ned Flanders is doing cosplay with Ned Flanders."

Ted Lasso
Have Fun: Last but not least, Ted Lasso reminds us to have fun and enjoy the journey. The boys at A.F.C Richmond work hard but also take time to enjoy each other's company and have fun on and off the field. Home builders should also remember to enjoy the process and take pride in their work while finding ways to have fun along the way.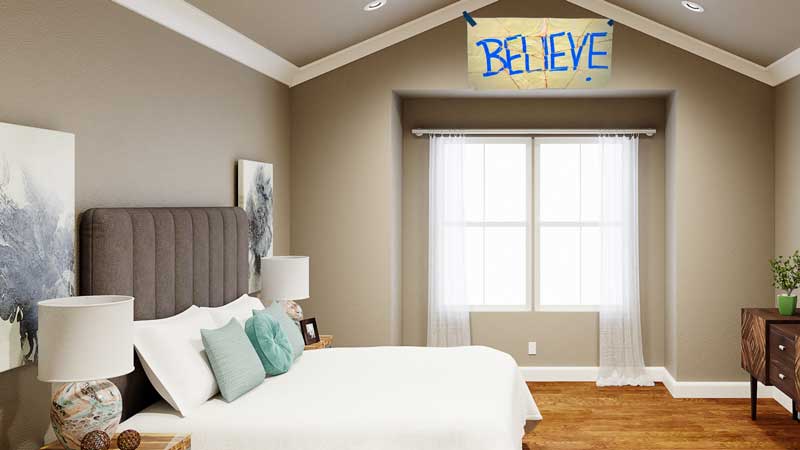 The wonder of Ted Lasso comes from within the process of growth and connection. It doesn't have anything to do with wins and losses. Just like the continued beauty of home building should be connections and community. Connections to quality business partners and connections to the families we come together to help. We are building a community on so many levels. Community of like-minded builders and vendors. But most of all, communities of new homeowners will be proud to have bought a home from us and will want to come back the next time they purchase. I think we all need to take notes from Ted Lasso and Believe in Believe.