What inspires a young entrepreneur to found a company focused on Computer-Aided Drafting (CAD) for residential architecture? For Outhouse partner Stuart Platt, a big catalyst was growing up in one of the most breathtaking homes in Phoenix, "a unique desert oasis," built by internationally acclaimed Architect, Will Bruder. Constructed from a combination of glass, steel, and desert masonry, the home takes full advantage of the impressive desert setting in north Phoenix. It is often hard to tell where the inside of the home stops and the outside begins. SPECTACULAR! This is the first thought that comes to mind when you walk in. The second is, Wow, when Stuart says he grew up in an uninhibited family, he isn't kidding. There is nary a window covering in sight. Third is who cleans all the glass? The joke at Outhouse is this is why Stuart is so tall, he needed to be to reach the clerestory windows.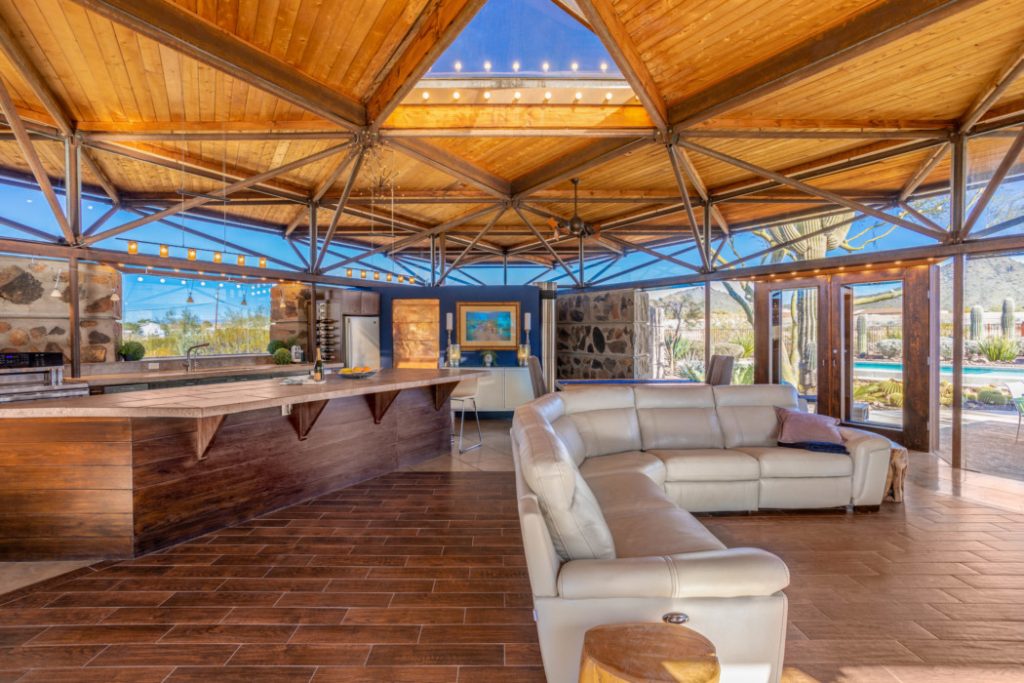 Building this house did not come without challenges. To move into their home, Stuart and his parents lived in a trailer on the property for four years while they were building. After moving into the home prior to completion, construction continued for most of the Platt family's tenure. For those of us who have undertaken renovation projects while in our homes, we can certainly relate!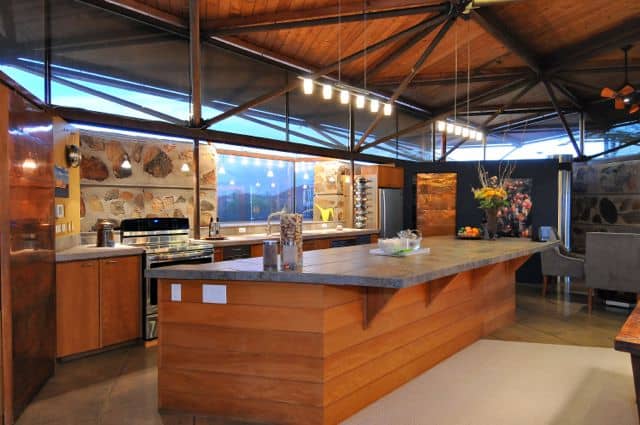 Earlier this year, the Platt residence went on the market and sold in a very short time. Being curious by nature, Stuart asked a realtor friend to arrange a tour, and off they went. When they arrived, they had a chance meeting with the owner, and when Stuart let him know his family built the home, the owner extended an invitation to house sit for a week while he was on vacation. True story!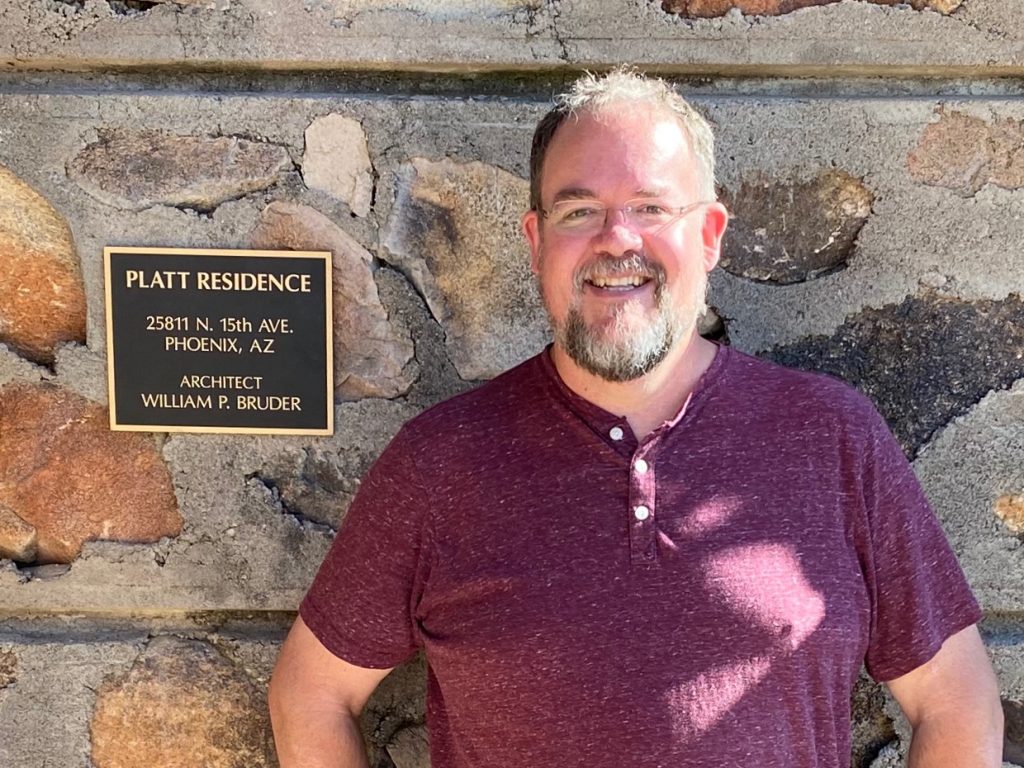 Over the years, changes were made. The sunk-in living room was raised, the kitchen was renovated, and needed most of all, proper air-conditioning units replaced a single evaporative cooler. But the overall structure remains the same as it was when it was built more than thirty years ago.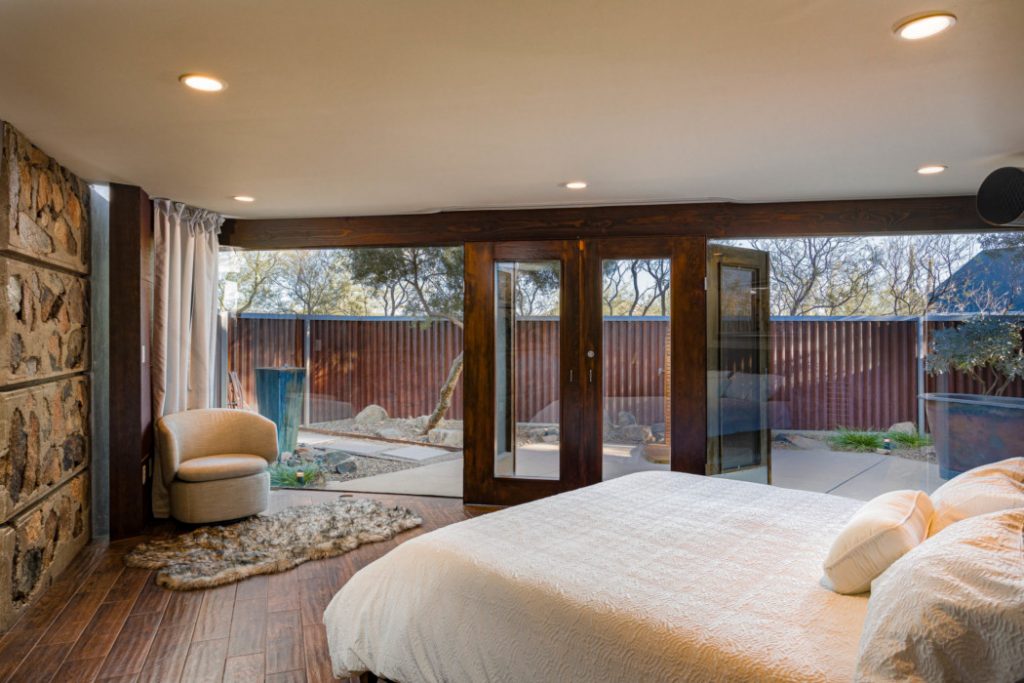 The Platt residence proves that great design is timeless. The HERS Rating on this home is probably astronomical, but who cares. The one-of-a-kind design is fabulous! Its style is being incorporated into today's production homes which feature expansive walls of glass that open to the great outdoors, and materials that complement the natural setting. Enhancing great design today are energy efficient features like dual pane low-e windows, well insulated walls and ceilings, a tight thermal envelope, air/vapor retarders, energy-efficient heating and cooling systems, low flow faucets and toilets, and energy efficient appliances. Forward thinking builders are also implementing value engineering, modular construction, and innovative building envelopes including Structural Insulated Panels (SIPs), Insulating Concrete Forms (ICFs) and the JEP building system, all of which increase energy efficiency of a home.
Great design and energy efficiency are at the core of Outhouse's new partnership with Linderoth Associates Architects. Our 40+ years of experience have led to a shared philosophy based five pillars of home design and marketing presented a decade ago by Sam Rashkin, Chief Architect of the Department of Energy Building Technologies Office:
Sustainable land development
Great design
High-performance
Quality construction
Effective home sales and marketing
With 76 million Boomers and 72 million Millennials seeking out builders who embrace these principles, the importance of designing, constructing and selling homes and communities featuring innovative planning techniques, great, timeless design, high performance, and socially responsible features cannot be overstated. Homes like the Platt residence inspire us to build homes that seamlessly integrate indoor and outdoor living spaces. Today's innovative construction techniques allow that to happen.