What Does OpenHouse.ai Offer?
At OpenHouse.ai, we believe that it is essential for growth and success within the homebuilding industry to understand a homebuyer's stage of life, motivation, and needs. Therefore, we offer homebuilders a data-driven marketing solution to connect with homebuyers and maximize the opportunity for sales.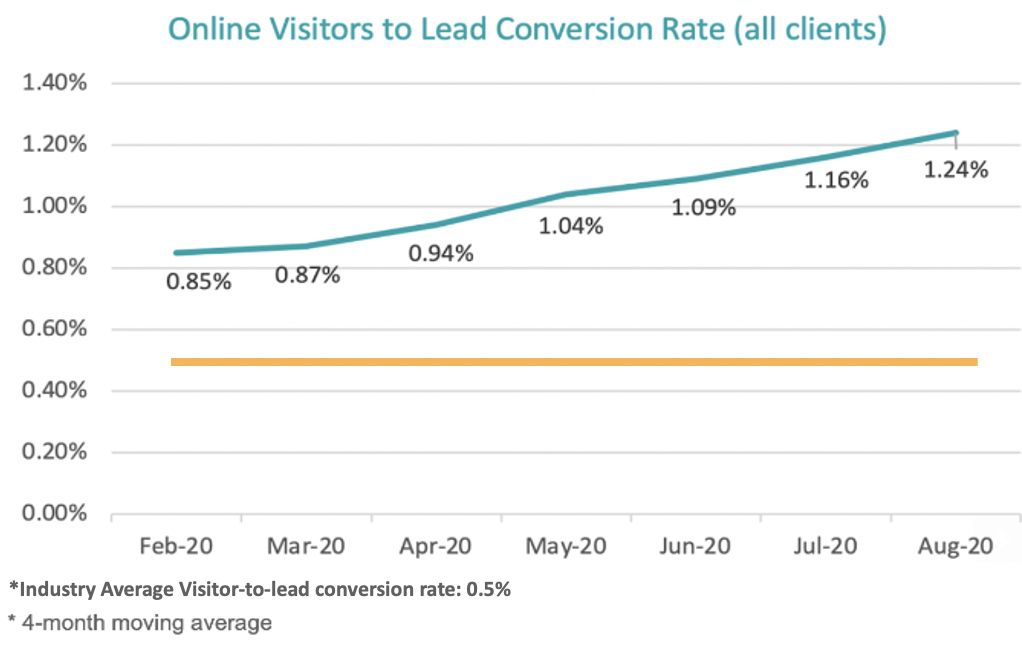 Our platform uses data science and artificial intelligence to offer both an insights dashboard and an engagement platform. The engagement platform tracks a customer's real-time behavioral patterns to predict the likelihood of purchase, and amenity, location, and price preferences. With this understanding, our system updates inventory search results and creates recommendations for each unique website visitor in real time. This allows homebuilders to put their best foot—or maybe we should say floorplan—forward, for each customer. Our platform also offers a comprehensive analytic insight dashboard, which provides a birds-eye view of homebuilder's customers and operations. We pair the real-time behavioral data gathered from the engagement platform with changing market trends, to provide the most up to date and relevant insights into a homebuilder's customers and communities. Builders can leverage our platform to optimize marketing spend, increase lead conversion, improve operational planning and promote data-driven sales and marketing procedures.
Trico Homes – A Lead Nurturing Case Study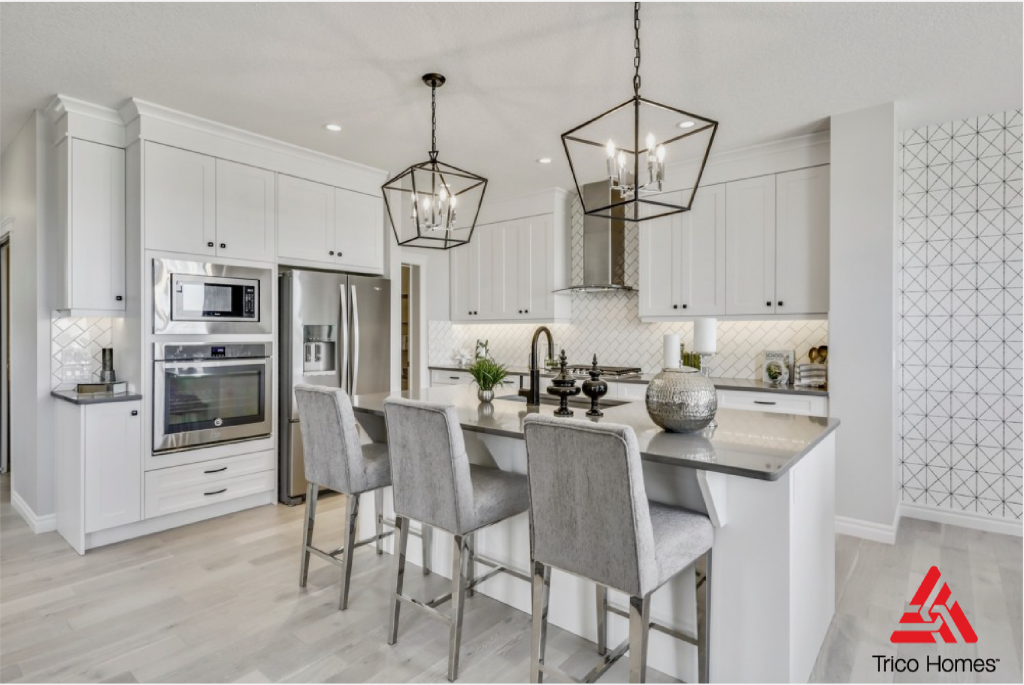 BACKGROUND
In 1992, Wayne Chiu founded Trico Homes in Calgary, Alberta with the commitment of being a different kind of homebuilding company; one with an extra degree of care to create the best place to live for every individual at every life stage. Trico's communities have now expanded into Cochrane, Airdrie, Chestermere and Okotoks bringing their quality designs, craftsmanship and customer care to each and every project. Trico Homes continues to show the utmost commitment to improving the homebuilding industry, the city of Calgary, and the homebuying experience.
CHALLENGE
Trico Homes was in search of a solution to further improve the homebuyer's web experience, while simultaneously bringing in more potential customers to Trico's show homes. As 51% of people buy homes they found online, it is essential for Trico, and other homebuilders, to optimize the online experience. Trico in particular needed a new tactic to educate and nurture customers earlier in the homebuying process.
Homebuilders alike also face the challenge of making high impact decisions on a daily basis, from floor plan selection to land development, solely based on intuition. Trico wanted to ensure confident decision making through the use of data and needed a technological platform that empowers data-driven decisions within homebuilding.
SOLUTION
Trico Homes embraced OpenHouse.ai's data-driven approach of using adaptable experiences, nudges and a host of other tools to help homebuyers find what they want, faster. OpenHouse.ai's platform provides the capability of directing prospective buyers to the most relevant products in real time. The user-friendly dashboard uses descriptive, diagnostic, predictive and prescriptive analytics, ultimately helping Trico better understand their homebuyers and provide a scalable customer experience.
Accurately target buyers through improved segmentation using advanced analytics
Produce community specific campaigns to increase conversions
Select the optimal product and floor plan designs for each segment based on geographic, demographic and community data
Focus on nurturing leads and, overtime converting these prospects to leads
Utilize OpenHouse.ai's dashboards as the hub for all data analytics to provide powerful insights to understand customers needs and the changing market
Create an optimized and personalized website experience for online shoppers
RESULTS
45% increase in organic search traffic
41% increase in direct search
Increase of over 4 additional homes sold
41% reduction in marketing spend
Contact to conversion rate increased by 29% with no additional training to sales staff
18% reduction in cost/lead
18% increase in foot traffic
CLOSING THOUGHTS
OpenHouse.ai's marketing platform ultimately empowered Trico Homes to utilize data and technology to drive high impact decision-making within homebuilding. OpenHouse.ai's technology enabled Trico to provide a personalized experience from website to sales center; as Trico's website now learns and grows with every interaction, ultimately narrowing down homebuyers search to homes in the price range, style and community they want. Through utilizing AI-technology, Trico is able to better nurture and educate their leads and offer them a superior home shopping experience in the digital space.
Trico's improved lead nurturing is also recognized in the acceleration of their sales process. As the integration of OpenHouse.ai's technology drives more qualified buyers and a higher volume of foot-traffic to their show homes, Trico has seen an additional 4 homes sold per month compared to their previous monthly forecasts.
The adoption of OpenHouse.ai's technology has ultimately improved the homebuying experience, shortened the sale cycle and enabled data-driven decision-making. OpenHouse.ai's platform provides robust dashboards that serve as the hub for all of Trico's data, providing powerful and meaningful insights to drive these informed business decisions. OpenHouse.ai's technology delivers dynamic analytics and detailed demographics to ensure Trico and their marketing team are effectively and accurately understanding their customer segment and market. The integration of OpenHouse.ai's technology has created lasting value for Trico Homes, ultimately advancing their marketing function and driving sales while simultaneously improving the homebuying experience for each of their valued clients.