Builder Digital Marketing Summit – Live!
September 21-22, Phoenix, AZ
"Learning never exhausts the mind." We love this quote from Leonardo da Vinci. And learning from experts and peers is the objective of the Home Builder Digital Marketing Summit, a two-day, action-packed, educational event! Reviews from prior years' attendees bring this point home:
"I love that you had actual builders speaking! We hear from the same people over and over…. It's wonderful to have some new voices in our industry!"
---
"The Summit was thought-provoking and insightful; I took away valuable information that I could use with my team."
---
"Relevant topics and a plethora of actionable processes that can be implemented to start garnering results are a win in my book!"
---
Our Summit is Back and In-Person!
After two years online, we are excited to be hosting our fourth annual Summit in person once again, September 21-22 in downtown Phoenix, AZ. Taking place at the Found:RE hotel, we have an exciting line-up of leading industry experts who will guide you through two days of presentations, round table breakout groups, builder panel discussions, and networking. The curriculum is designed specifically for home builders seeking to optimize website and digital marketing strategies, furthering your ability to effectively grow sales.
Learn from the Experts
Explore with us the use of digital marketing to evolve the home buyer journey. Our speakers including Greg Bray and Cabe Vinson from Blue Tangerine, and Kevin Weitzel from Outhouse, will lead attendees through discussions on the most effective online tools, SEO, lead generation, digital marketing tactics, and more. Featured speakers include: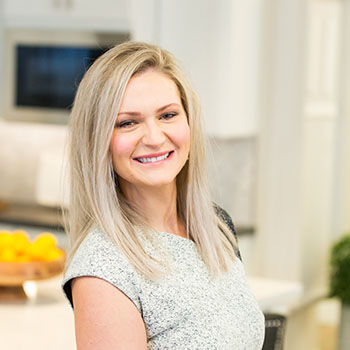 Stephanie McCarty Chief Marketing & Communications Officer Taylor Morrison
In her role, Ms. McCarty leads brand marketing, employee, customer and shareholder communications, media relations and PR, ESG initiatives and reporting, and crisis and issues management. In the last year, she has implemented an online customer experience strategy that includes innovative, industry-leading customer acquisition tools and products—establishing Taylor Morrison as a differentiated, progressive brand and helping to move the future of home shopping forward.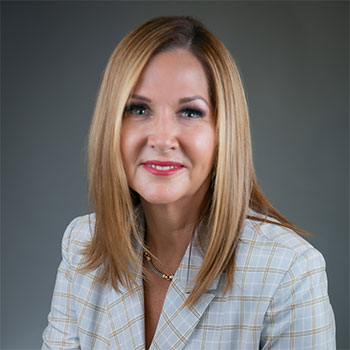 Dana Spencer National Vice President of Sales K. Hovnanian Homes
Ms. Spencer has been in the home building industry for nearly two decades beginning in 2003 with Pulte Homes, Pardee Homes, and Woodside Homes, generating over $70 million in sales in her career as a sales consultant. In 2011, Dana relocated to Arizona moving into sales leadership. In 2018 she was recruited by K. Hovnanian Homes to serve as Vice President of Sales with the Arizona Division. Six months later, she was promoted to her current role as the National Vice President of Sales where she leads the corporate sales efforts, initiatives and strategies on a national level.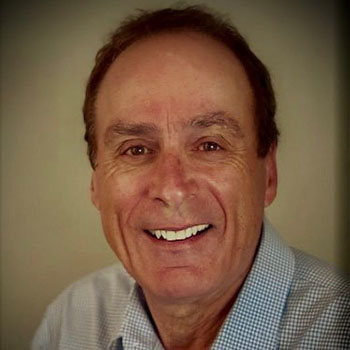 Bob Mirman CEO and Owner Eliant, Inc.
The mission of Mr. Mirman's 37-year-old firm Eliant, Inc. is to assist consumer-driven companies in systematically delivering an extraordinary experience to every customer, thereby turning delighted customers into referral generators. Eliant has provided international customer experience monitoring, training, and consulting for over 1,600 homebuilders and major mortgage and escrow firms across the U.S., Canada, and the Middle East. They also provide customer experience management services for BMW, Toyota, Beckman Instruments, IBM, and many others.
Network with Other Builders
Valuable learning takes place not only when we listen, but when we actively engage with each other. Alongside presentations are round-table discussions, builder panels, and an evening networking event. These opportunities to interact with each other help participants see how the knowledge we gain can be put to practical use.

Take Away Valuable Information
The valuable expertise packed into these two days will help you turn up the volume on your digital marketing. Whether you need to fine-tune your existing strategy or decide what first steps you should take to get your homes online, you will come away with new ideas, questions answered, and some great new business contacts. We can't wait to see you there! Learn More & Register