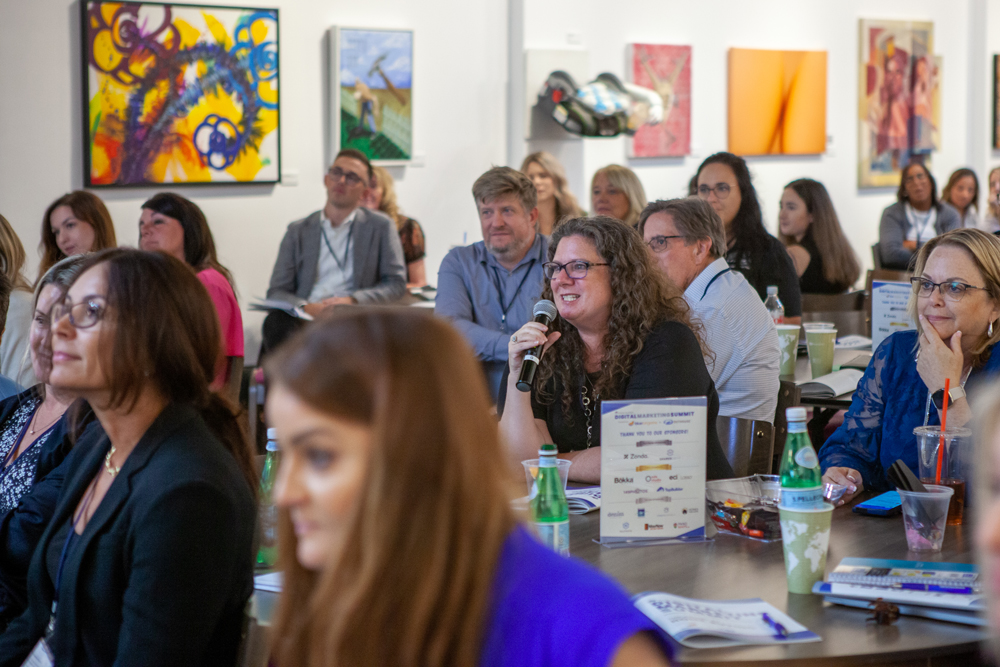 Nuggets of Wisdom from the Home Builder Digital Marketing Summit
"Life is messy. Not every home purchase comes from a beautiful situation. People sometimes buy a new home because they got divorced or someone died. If you have kids, your home is likely not perfectly manicured – you probably have toys scattered on the floor. Picture-perfect homes look great on a website, but they are not realistic. Being human is critical to building trust. Another component of building trust is transparency in pricing."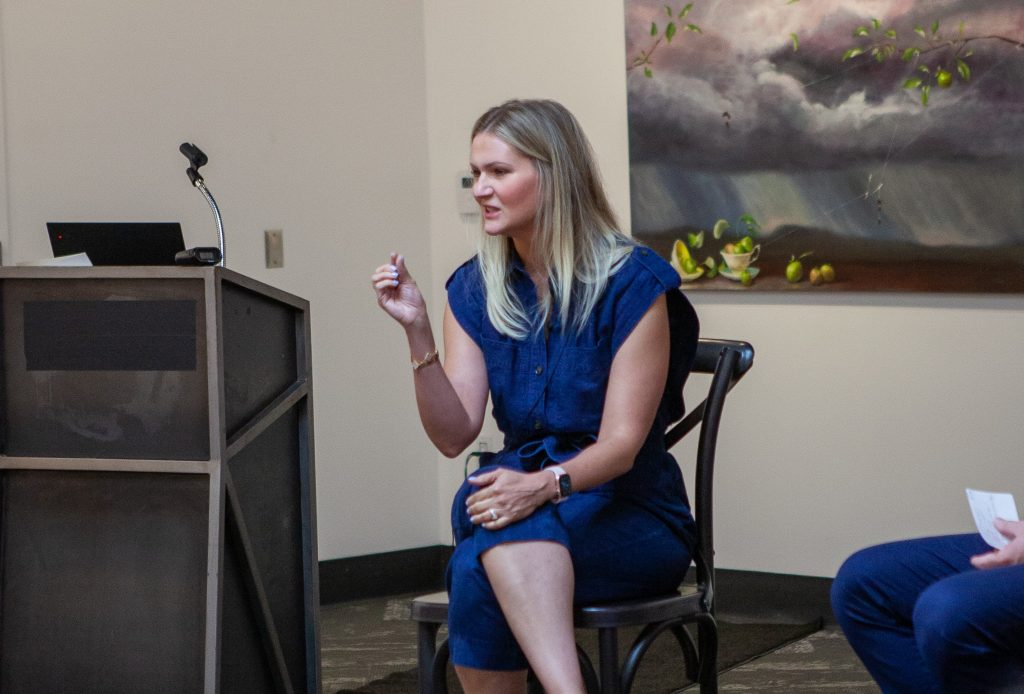 Observations like these from Stephanie McCarty, Chief Marketing & Communications Officer at Taylor Morrison Homes, are thought-provoking. Fresh perspectives and nuggets of wisdom from a variety of home builders and digital marketing professionals are what draw me and others to events like The International Builders Show and the Home Builder Digital Marketing Summit. The 4th annual Summit in Phoenix, AZ, was the second live event sponsored by Blue Tangerine and Outhouse, LLC focusing exclusively on digital marketing. The 80+ attendees spent a day and a half learning from experts and sharing their knowledge in roundtable breakout sessions.
Thoughts to Ponder
Greg Bray, President of Blue Tangerine: "Only 20-25% of web visitors start (land) on your home page." Wow! We spend so much time making our home page perfect. Time to go back and review our site to be sure every other landing page is just as impactful.
Thank you so very much for including me in the Digital Summit last week. It was a good event and I greatly appreciated the opportunity to hear from leaders in the industry as well as the different vendors who have innovated to make our jobs easier and more effective.
Gena, Marketing Manager
Keystone Homes
Cabe Vinson, Director of New Business Development @ Sr. Strategist at Blue Tangerine: "Good meta descriptions can improve click rates. Write for the end user, not the search engine – Google can tell the difference." Also, "Google My Business reviews are huge, but perfect is not the goal. A 4.8 is better than a 5.0, as it seems a little more realistic."
Mila Sorenson, Sr. Director of Marketing & Client Services at Blue Tangerine: "The big change to Google Analytics 4 is coming. Be sure to link GA4 to your Google products before that happens." Mila also discussed using heatmaps and recording tools to see how visitors interact with your website. Very interesting.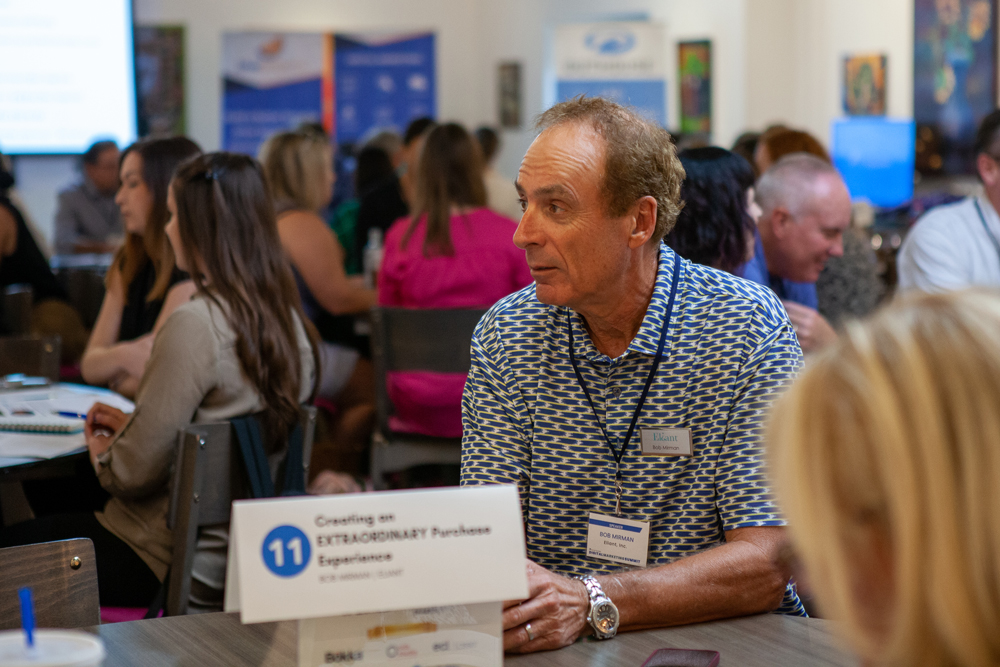 Bob Mirman, CEO of Eliant Inc.: "Be careful what you promise. Satisfaction is not the goal. It is the result of meeting promises and expectations. The only way to delight a customer is to BEAT your promises. So, set your buyer's expectations at a level you know you can consistently BEAT, not just meet! The result – higher levels of TRUST."
Cory Dotson, Sr. Director of Development Operations at Blue Tangerine: "Influencer marketing is much less expensive than traditional marketing." As host of his own YouTube channel with 40K+ subscribers, Cory knows his subject well! "The biggest challenge is finding the right influencer. They don't need to be in the same industry. The goal is to find an influencer who attracts your desired audience."
Panelists Susan Paul from Costa Verde Homes, Sharon Baker from Camelot Homes, and Kim Ross from Christopher Alan Homes: Winter is coming – it always does. The time to prepare is when times are good.
From Dana Spencer, National Vice President of Sales at K. Hovnanian Homes: "Creating emotional connections with buyers is critical. Leveraging digital tools to create an emotional connection while reassuring potential buyers is more important now than it was 12 months ago, and we must accomplish this in a cost-effective way."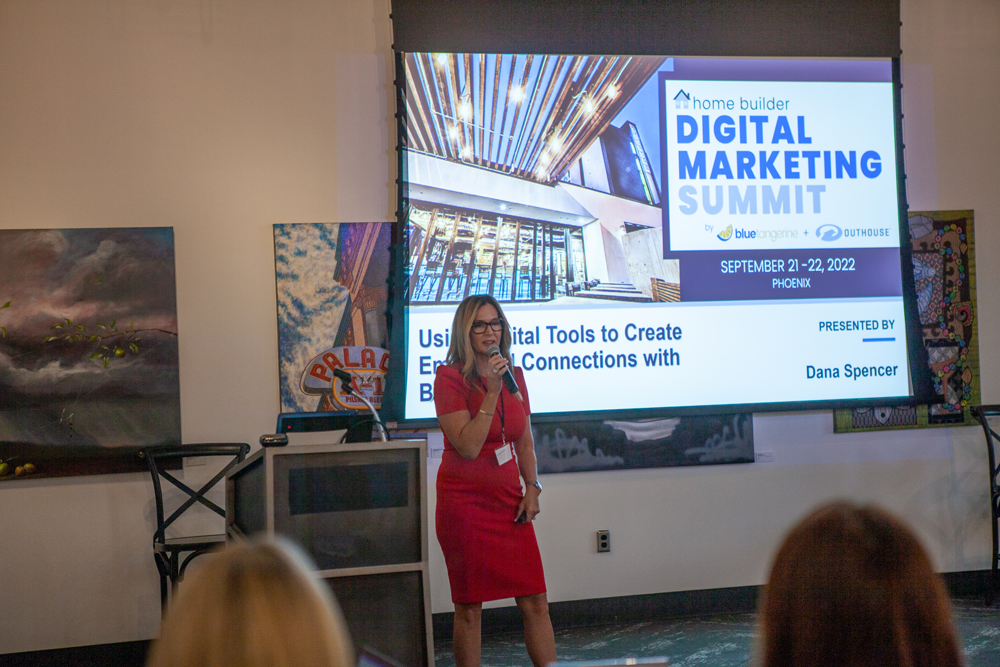 One of the ways K. Hov is creating an emotional connection is with their new Looks program. Click here to check it out. I get teary-eyed every time I watch the video – it's beautiful!
Kristi Allen, Owner of WoodCastle Homes: "It was way more challenging than I expected but also so much more rewarding," Kristi says as she relays the story of starting her own home building company. "I also learned when faced with change you cannot be afraid to make mistakes. There are huge changes taking place within our industry, and no single person has all the answers. You have to be willing to ask questions and learn." Kristi also inspires many through her volunteer efforts, one being the lead contractor for The House That She Built home. This project, and the accompanying marketing campaign by Mollie Elkman of Group Two Advertising, are elevating careers in construction by educating young readers, girls in particular, about the people and skills that go into building a home. This makes me wonder what else our industry can be doing to elevate careers in construction. Building new homes for families is not just a job but a major contribution to the American dream.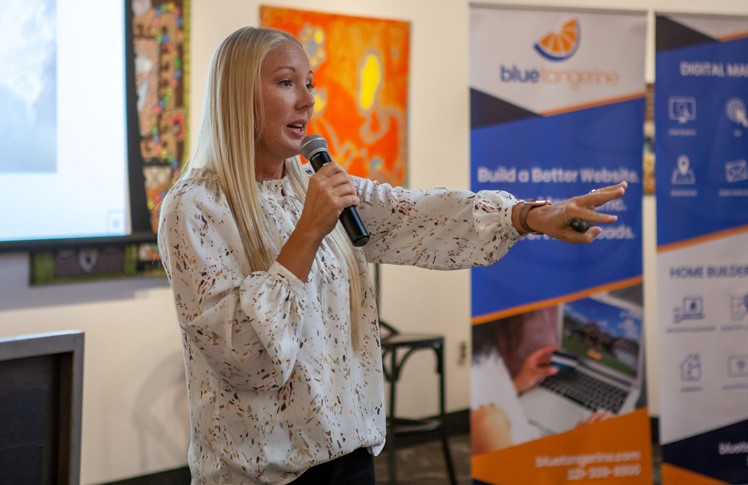 A Great Relaunch of Live Programming!
With 80+ participants and presentations by more than a dozen builders and marketing experts, this year's event was a successful reboot of live programming by Blue Tangerine and Outhouse. In addition to the inspiring presentations, attendees learned from each other through roundtable discussions. They competed in games of Kahoots for some terrific prizes provided by sponsors. The Wednesday evening mixer at Pedal Haus Brewery was also a lot of fun, offering participants a chance to mix, mingle, and build deeper connections at an offsite location and to see why downtown Phoenix is the "happening place."
Looking ahead to 2023, we are planning a more significant event. Dates and location will be announced in the coming weeks, so watch your inbox for full details.
A big THANK YOU from Outhouse to all attendees, speakers, and sponsors. See you next year!