How Print Came to Outhouse
In a recent article on the Fast Company website, Jungalow founder Justina Blakeney discusses her five morning habits. One of her practices is reading a book or magazine.
"On days that I wake up early and the house is quiet, I pick up a book or a magazine. There is something incredibly gratifying about turning tangible pages. I love the smell of paper, feeling the pages between my fingertips, and getting lost in other worlds. On mornings that I don't have time to sit and read for an extended period, I like to read short essays, articles, or poems from books like Heart Talk: Poetic Wisdom for a Better Life by Cleo Wade. Even reading a few lines can inspire something in me that has ripple effects throughout my day. (And yes, issues of Fast Company and lots of shelter magazines also have a sacred spot on my nightstand!)"

Justina Blakeney, Founder, Jungalow
Print is powerful! The smell of paper, feeling pages between your fingertips – these are things that just can't be duplicated online.

Outhouse Partner Bill Gelbaugh is the reader in our office. A new book with his name on it arrives in the mail nearly every other day. Retooling the US Housing Industry by Sam Rashkin – check. Internal Family Systems Therapy – check. Guide to the Bodhisattva's Way of Life – check. Anatomy of a Great Home – check. 101 Whiskies to Try Before You Die – double-check! With an incredibly wide range of interests, the topic isn't of paramount importance. Affectionately referred to by staff as "Buddha," Bill is a seeker of knowledge and has a voracious appetite for books. And, although he owns a Kindle (maybe more than one!) he prefers the hard copy any day. This, in part, is what led him to start his own print business in 1991, with the company becoming primarily focused in the home builder vertical market by 2000.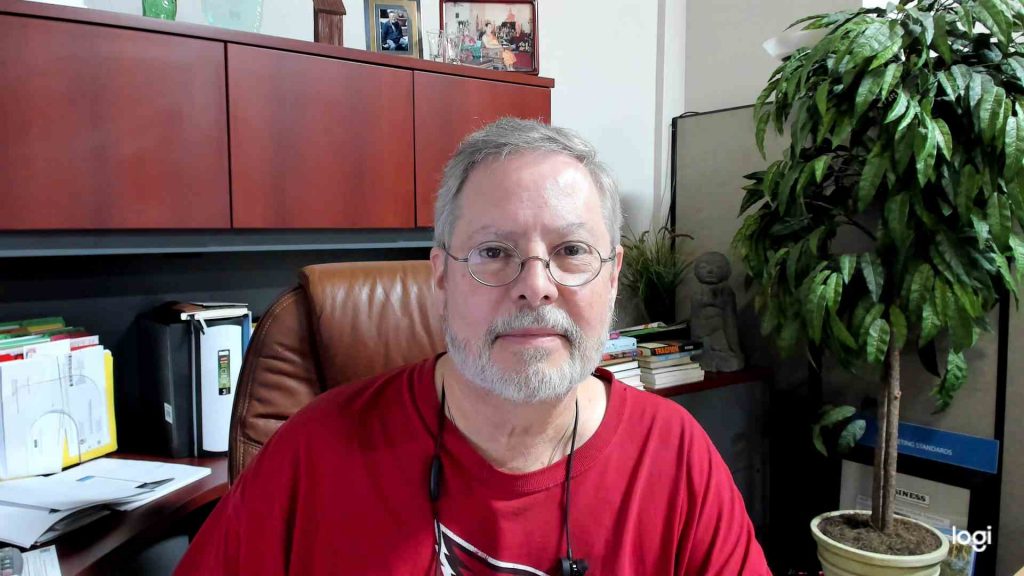 Today, the print division he started is an integral part of the Outhouse family of products and services. One of the first things people notice when they come to our office is the warehouse location. Depending on the day, as you enter, the scent of chemicals may greet you at the door. Our print and sign departments are onsite, and the equipment is typically running. With a focus solely on builders, the Outhouse print and sign teams excel at delivering your community brochures and the signage you need for your sales centers on time, every time.
Trained as a professional Graphic Designer, craftsmanship is part of Bill's DNA. Frequently spotted with his magnifying glass verifying color calibrations, he is serious about superior print quality. This is one of the attributes distinguishing Outhouse from a typical strip-mall print shop. Setting us apart are professional artwork creation, coordinated digital file and asset management, and builder specific delivery. Yes, we deliver your brochures and price sheets timed to your weekly sales cycle!
When Bill and our founding partners came together to create Outhouse, integration of print and all other services was one of the mandates. Our motto, "Ready to Build, Ready to Market, Ready to Sell," encompasses this philosophy. A point of pride for our team is the fact that all work is done in house – nothing is subbed out or shipped overseas. This allows us to simultaneously work on CAD, renderings, Interactive Floor Plans, virtual tours, print layouts, etc., reducing overall time to produce construction docs and online and onsite marketing assets for your new communities. Furthering this continuity, a dedicated Account Manager coordinates each client's projects, making changes and updates across all platforms so you don't have to remember these details.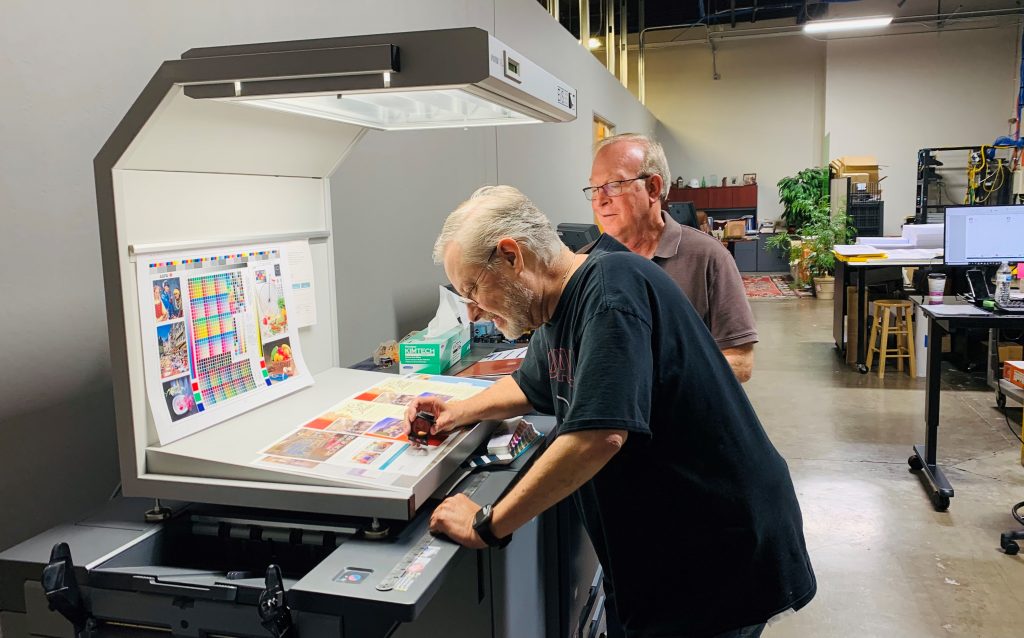 "When you touch something, it triggers a reaction. You feel differently about what you touch. You begin to feel you own it. And research shows this makes you value it more."

Dr. David Eagleman, Neuroscientist
In addition to triggering a reaction, one of the beauties of print is the unlimited potential for customization. Builders can tailor renderings and IFPs to a point, but these platforms typically have technical limitations. On the other hand, print enables you to step out from the crowd and present potential home buyers with a vision unique to your company. The options for paper stock, finishes, shapes, sizes, and print techniques such as embossed, metallic, and varnishes are endless. Limited only by your marketing department's creative minds, there is no other medium that encourages so much freedom. Print collateral also provides homebuyers with something tangible to take home from your sales centers or discover in the mail – a lasting reminder of your beautiful homes once visitors leave your sales center or website.
As Justina notes, it's the smell of paper and the feeling of turning the pages that are incredibly gratifying. Like takeout from your favorite restaurants during the global pause, there is simply no comparison to the experience of dining in.
If you'd like to discuss print, or simply have a conversation about a good book, feel free to call or set up a time for a video chat with Bill by emailing him at bill.gelbaugh@outhouse.net. A favorite pastime is sitting down with a good cup of coffee or tea, and simply meeting people to exchange ideas and learn more about each other and the world.