This Fall, "Believe" wore me down. I had been hearing about Ted Lasso for two seasons. As a person that isn't into watching sports, I wasn't interested in a show about a football (soccer) team. But references were everywhere. Finally, on a walk with my husband, I (begrudgingly) looked at him and said, "I think we should watch Ted Lasso." His eyes nearly fell out of his head.
This wasn't because he had wanted to watch it. He didn't even know what it was about. Recently, he had to return to the office. He had to host a temporary project for an executive team and teach them to use new tools. Early in the experience, they made him write "Believe" and hang it over the door to the conference room. He didn't get the reference. We hadn't watched Ted Lasso. His team was floored that he didn't get it. He was happy to dive in with me and be in on the mantra.
Ted Lasso is a heart-warming show about an American football coach that is hired by an English football (soccer) club. They hire him for his uniquely up-beat and sometimes over the top coaching style. He's charismatic. Ted arrives in England only to discover that the English don't believe in hope and optimism. His own brand of hopeful leadership continuously hits brick walls of negativity. Ted finds that his first obstacle won't be helping with soccer strategy, it will be battling prevailing negative, downtrodden attitudes. After his first day on the job, he posts a sign above the locker room doors that simply says, "Believe." It's his way of planting the seed of hope in the minds of his players.
It took three episodes for Ted's charisma and off-beat leadership style to win my husband and I over. From there, like many people, I started writing down Ted quotes and applying them to my industry: home building. Here are ten key take-aways for anyone working in home building out there:
1. "Taking on a challenge is a lot like riding a horse, isn't it? If you're comfortable while you're doing it, you're probably doing it wrong."
If the pandemic has taught us anything, things in the home building industry need to change. This varies from updating our websites, to having new virtual tools, to designing houses to have better flex space for families that are working and schooling from home.
2. "As the man once said, the harder you work, the luckier you get."
There is no doubt that home building and sales are hard work! The market might make it seem like hard work isn't necessary now. However, home site availability, or lack thereof, has presented new challenges. How are competitors retaining customers with wait lists that can seem unmanageable? Are they just lucky? Or maybe they are creating luck by working hard and listening to customers? Have a plan that keeps customers interested. When products aren't ready and available, get good at customer nurturing. Wait list management can be one of the more difficult aspects of our industry. It is hard work, but there are several different strategies to take this on when experiencing "gapping." Solutions include setting a priority list without target dates, a priority list with target dates, reservations with or without base pricing, price increases every x sales, lottery releases, eBay style auctions, sell with escalation clauses on costs, or pause sales entirely for a set amount of time. For more information on these strategies check out this article from our friends at Do You Convert: The Definitive Guide To Priority Lists In 2021
3. "You know what the happiest animal on Earth is? It's a goldfish. You know why? It's got a 10-second memory."
There is a rule out there called "the 15 second rule". This is how long your website has to catch your prospective customer's attention! Are you running SEO to see how long customers are staying on your website? This will tell you if you need to consider updating your website, adding new interactive tools, or scraping it and starting over from scratch.1
Customers need that 10 second hit of endorphins. Does your website delight? We want those happy goldfish. Don't let them forget you. Well-designed websites, like those made by Blue Tangerine, with great interactive tools, like Interactive Floor Plans by Outhouse are great ways to keep customers on your website and interested in your homes. For more information on how to build an award winning website and win your customers over, check out this blog by Blue Tangerine: 10 Tips for Home Builder Websites.
4. "If the Internet has taught us anything, it's that sometimes it's easier to speak our minds anonymously."
This one is an internal suggestion. In an early episode, Ted implements a suggestion box for the team. Things are brought to his attention by a few players that he may not have known on his own. Not all decisions can be made in a vacuum. Not all information can be caught by one or two people. Here at Outhouse, the management does an anonymous annual survey asking what our team would like to see change at the company. It, also, asks what they like and would like to see stay the same. It has helped us change and evolve. There is an open-ended question asking for any other input we think they should know. The anonymity really opens people up. They feel freer to say what they feel and think. Maybe your company would benefit from doing things like this a few times a year. Maybe your sales agents and marketing team has caught trends or gaps in your system that you're missing.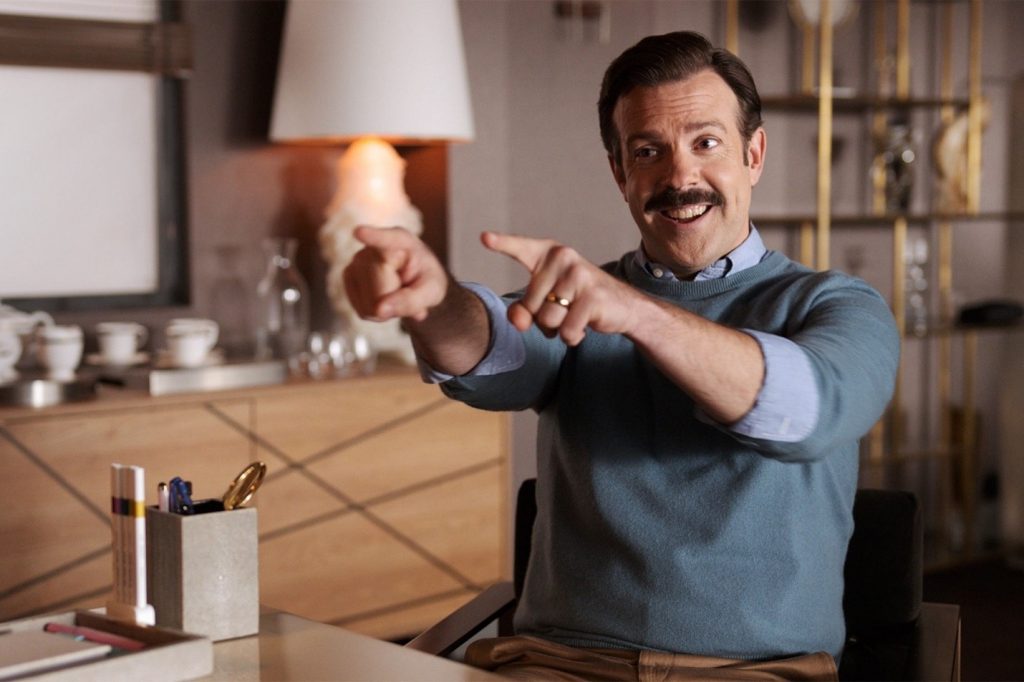 5. "I think that you might be so sure that you're one in a million, that sometimes you forget that out there you're just one in 11."
Demand was at an all-time high in 2021. It's forecast to continue this way into 2022. There are stories out there about customers feeling like they weren't treated as having been valued. Home builders knew that another customer would come along and buy the home if the last prospect was unhappy. This is a terrible way to build a brand reputation and repeat buyers! Don't be so sure that your company is the end-all-be-all. Even in a high demand market, customers need to be treated with value.
6. "I feel like we fell out of the lucky tree and hit every branch on the way down, ended up in a pool of cash and Sour Patch Kids."
Remember that markets change! What are you doing to market to the future that slows down? Are you planning ahead? Our friend Meredith Oliver at Meredith Communications hosts a live stream event the first Friday of every month to discuss sales and marketing. It's a great place to get ideas, keep on top of market changes, and connect with other people in the industry. She also has guests that are worth following. One of her guests may become a valuable resource! Bottom line: find resources that work. Luck won't last forever.
7. "There's two buttons I never like to hit: that's panic and snooze."
I just wanted to drive the point home here. We are at an unprecedented time in the housing market. But it is not time to panic. Maybe it was a few months back for those of us who weren't prepared for the sudden and massive shift to online home sales, but that ship has sailed my friends! Hopefully, by now everyone has made the necessary changes, and customers can explore homes online. It is, however, time to put a plan in place on how to continue that progress. Know customer expectations. Have a budget for those things. Even if those things are in place, it is not time to get complacent. It is, also, not time to snooze because the market is booming! It's time to be preparing for when the market slows. Know how to make it through lean times, and how to drive sales during those times.
8. "I believe in Communism. Rom-communism, that is. If Tom Hanks and Meg Ryan can go through some heartfelt struggles and still end up happy, then so can we."
This is an industry with extreme highs and extreme lows. We struggle together, and luckily, we are not in it alone! What can we do to prepare for those heartfelt times of struggle? First, consider working with industry experts to grow your home sales. Many larger builders already do this as regular practice. Experts help incorporate web tools like interactive floor plans and virtual tours that buyers expect and that top builders are already using. They also help maintain unique brand identities. Those items are our second point. Even without expert help, it may be an important strategy to incorporate web tools and present a strong brand identity. We want customers to recognize us in the din of online marketing vying for their attention. This is how we all end up happy, builders and buyers, no matter the market position.
9. "We all know speed is important. But being able to stop and change directions quickly? Well, that's like Kanye's 808s & Heartbreak. It don't get nearly enough credit."
During 2021, we witnessed the beginning of the "Great Reshuffling."2 People began to move from where they had to live for work to where and how they wanted to live for work from home. This shifted market demands to different areas as well as the type of housing that customers were demanding. Amidst a housing shortage, it was now the mark of a great home builder to be able to shift their offerings. We've seen a high demand for things like flex spaces, green spaces, and so many other trends. Ted's lesson here: be able to build a quality product quickly but be able to evaluate market demands and change quickly when the market calls for it.
10. "Here's an idea that's gonna help a little or hurt a whole lot. Who needs a drink?"
Like Ted, making real changes and progress in home building starts with belief. From there, it takes a whole lot of hard work. For many, it may take changing decades long attitudes, traditions, and processes. It may take going against the grain, investing in new technology and new talent. What can't happen is continuing to do things the same way that we always have. Like my TV mentor Ted, I'm going into 2022 with a little belief, a whole lotta optimism, and an open mind. I can't wait to see how all of our friends out there progress as they adapt to this ever growing industry! We'll be here to help.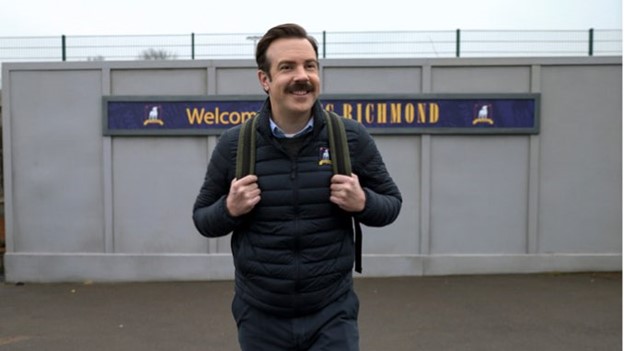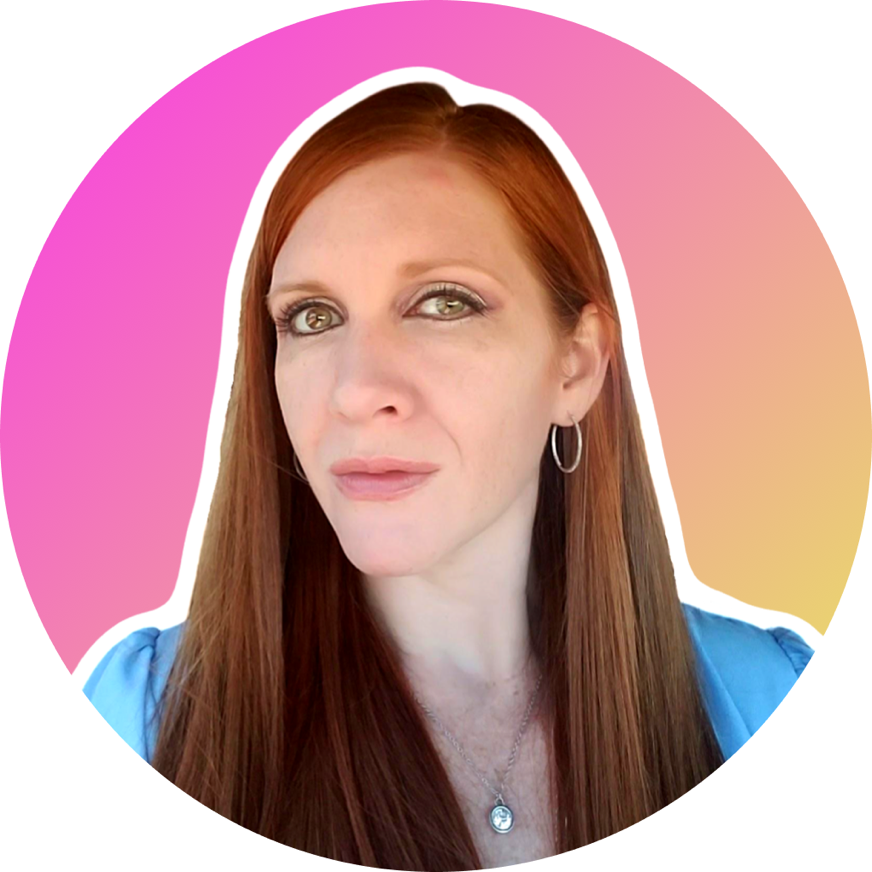 Tabitha Warren was an Income Tax Accountant for 15+ years. In the first months of the pandemic, she took a chance and re-careered to freelance in Marketing. She currently, and very happily, works with video and photo editing, social media marketing, and now blog writing.
Zheng, D. (2020, May 14). The 15 Second Rule: 3 Reasons Why Users Leave a Website. Retrieved January 7, 2022 from https://www.crazyegg.com/blog/why-users-leave-a-website/
Zillow NewConstruction (n.d.), New Construction Conversion Playbook. Retrieved January 7, 2022 from https://wp-tid.zillowstatic.com/bedrock/app/uploads/sites/2/2021/09/Zillow_NewConstruction_ConversionPlaybook_2021.pdf