From "It's Neat" to "It's Needed," Why IFPs are a Must
Remember in the spring of 2020, when literally no one was out looking at new homes, and home builders finally began going all-in on digital marketing? The big question once the world opened back up was whether or not websites would retain the same level of prominence. That question has been answered, and it is an emphatic "Yes!" Even homebuyers who visit model homes typically conduct a majority of their research online before they ever drive to one of your communities.
What was once a rare luxury on a builders' website, Interactive Floor Plans (IFP's) have become an industry expectation. Builders who thought IFP's were more novelty than a functional sales tool can no longer argue the overwhelming evidence that IFP's engage buyers, resulting in:
Increased time on their websites.
Increased qualified homebuyer leads.
Increased number of options sold.
Creating positive emotional connections to your plans.
Converting leads to active prospects in a faster timeline.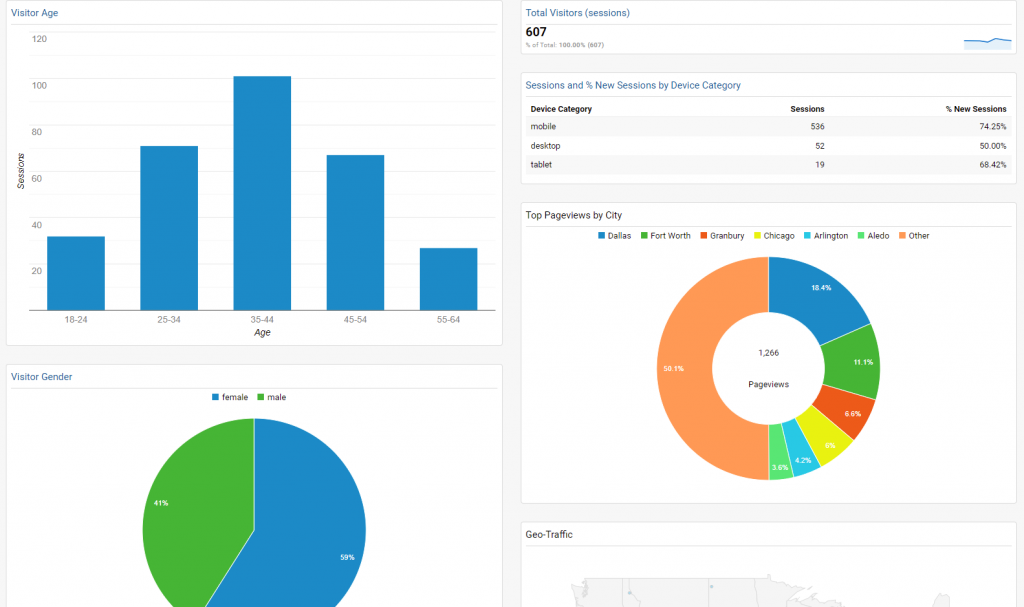 Builders also find IFP's equally as valuable to their sales team as they are to the homebuyer. Why? One reason is that comprehensive IFP's can answer 80% of the questions your sales staff needs to field. The buyer experience is tremendously better when the simple questions are already answered, allowing the sales team to focus on selling instead of trying to help figure out how furniture will work, how options change square footage and price, "…and why do I lose the casita option when I choose the expanded garage?"
Picking the right IFP vendor the first time is of the greatest importance.
Not all IFP's are created equal
When choosing a vendor to build and host what is arguably your most important online sales tool, in addition to the basics, make sure the platform you select has ALL the following advanced features:
Branding – First and foremost, ensure your IFP's are skinned and colored to match your website, logo, and corporate colors.
Lead Generation – The ability to save a custom plan that not only tracks these leads, but also pushes them to your CRM.
Space-Planning – A detailed furniture library with scalable items for every room, including the garage and outdoor living areas.
Live Updates – Dynamic pricing and square footage so as buyers add options the price and square footage automatically reflect that.
Hot Spots – Clickable icons within your plan allowing buyers to open renderings, photos, videos, virtual reality and any other eye candy to keep them engaged.
Device Agnostic – Regardless of the brand of computer, laptop, tablet or phone, your IFP's work on ALL of them.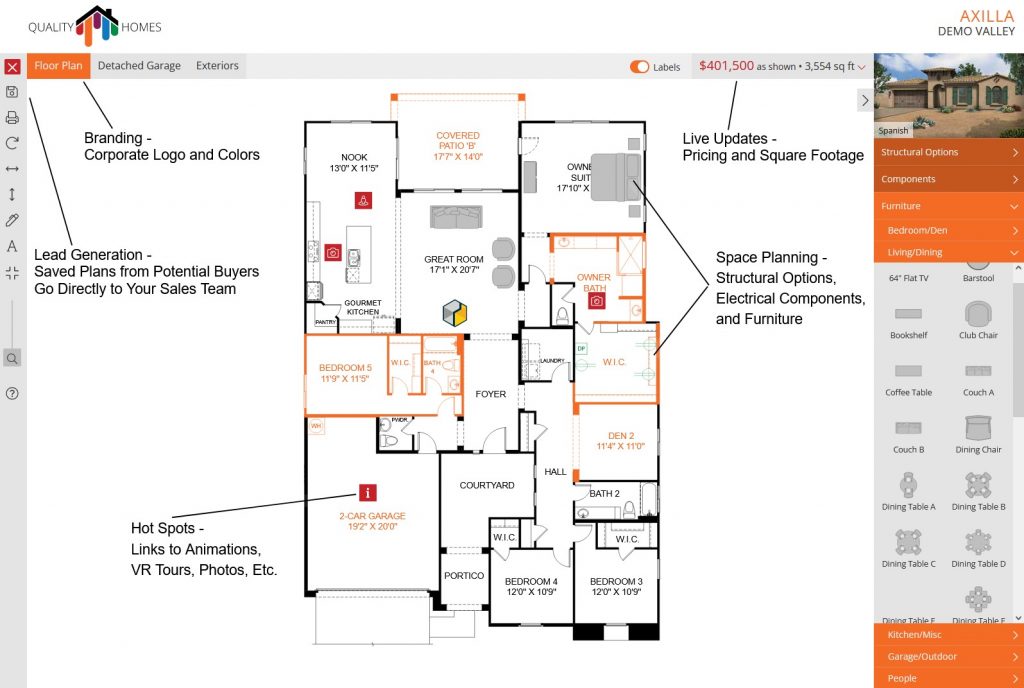 Picking the right IFP vendor from the start is of the greatest importance. Select a company that knows what they are doing because this is not a process you want to go through a second or third time. If you find yourself dissatisfied with your IFP's (or vendor) after creating them, they can't simply be transferred to another vendor. You must pay to have them rebuilt from scratch again.
20-years ago Outhouse was one of the first to offer IFP's to home builders. Our platform continues to deliver the most mature, dependable, feature-rich, engaging user experience in the industry. Our IFPs are designed to incorporate your renderings, virtual tours, visualizers and more, making it easy for homebuyers to engage with all of your digital tools. Click here for an example. In 2023, we also gave our administrative backend a massive upgrade, so your interactive floor plans, interactive site plans, and interactive kiosks are now housed in the sleek, intuitive, new Outhouse Interactive Control Center. Contact us today to learn more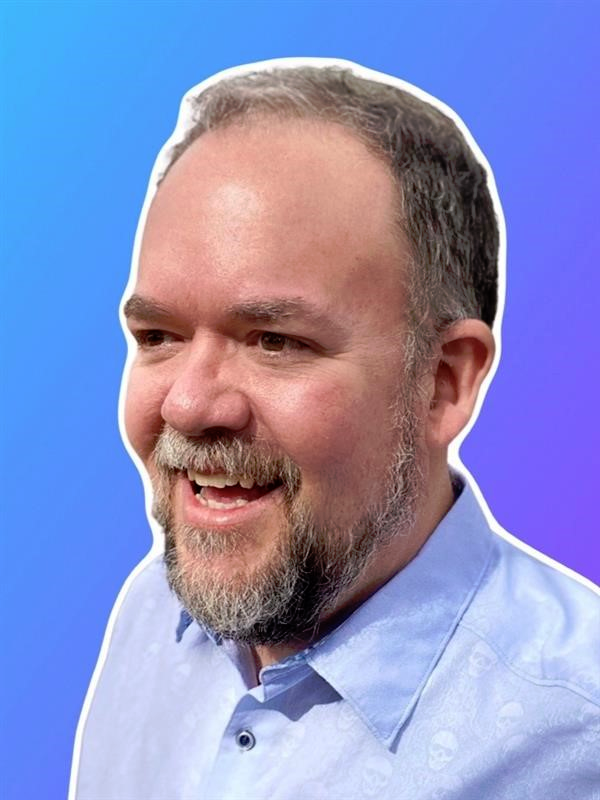 About the Author: Stuart Platt is Managing Partner at Outhouse LLC, an industry leader dedicated to providing an extensive and integrated menu of products and services to production home builders across the world. These services include but are not limited to Architectural Drafting, 3D Renderings, Virtual Tours, Animations, Interactive Floor Plans, Interactive Site Plans, Interactive Sales Office Displays, Interior and Exterior Visualizers, Graphic Design, Commercial Printing, and more. Outhouse is the ONLY company in the nation providing all of these services in house.