Even Smaller Builders Can Have a Top-Notch Sales Office
With the slowdown in residential sales, home builders across the nation are investing in new home sales centers, or model home centers, to showcase their houses and communities. Sales centers are a great vehicle to draw homebuyers in and highlight all your homes offer. Large public builders may opt for elaborate buildouts with cabinets, multiple touch screens, and monitors, especially in larger communities. On the other hand, many small or mid-size builders may ask what it takes to install a sales center. With some creativity and an eye for design, even the smallest production builders can set up an effective sales center in the garage of a model home.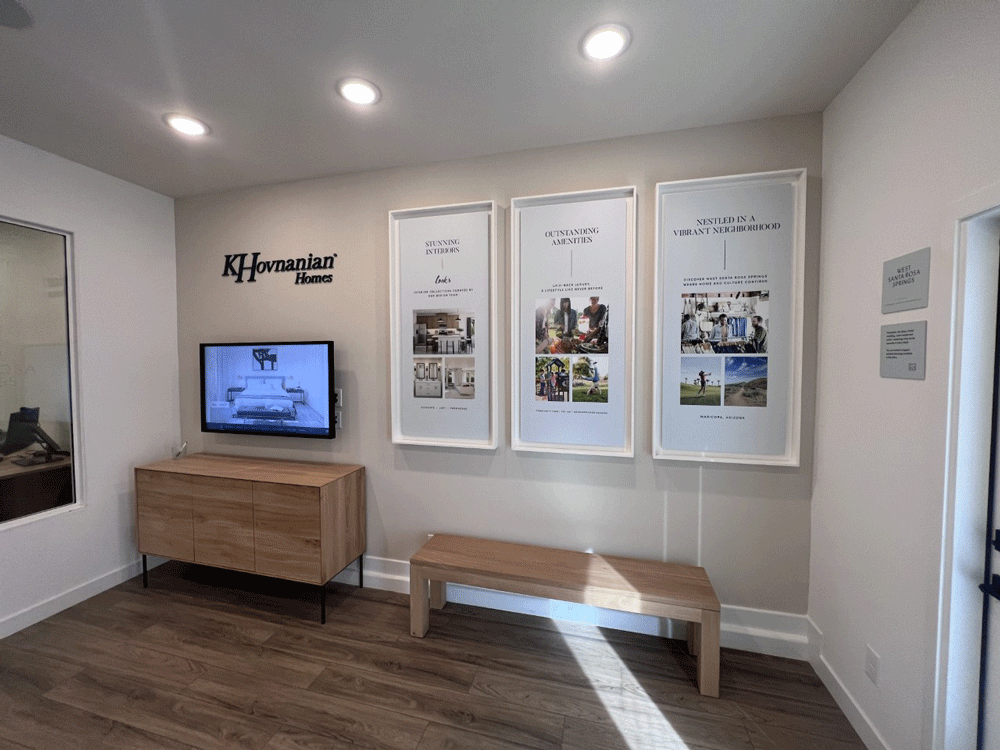 A great place to start is with signage experts like Outhouse. With experience in top-of-the-line installations for some of the most prominent builders and scaled-down designs for smaller companies, we can offer suggestions and advice on model home centers to fit any budget. Large framed panels that tell a story create emotional connections and are cost-effective. A large acrylic logo on the wall and smaller directional signs and nameplates give the room a polished look. A wrap covering an entire wall packs a punch and creates a memorable wow factor.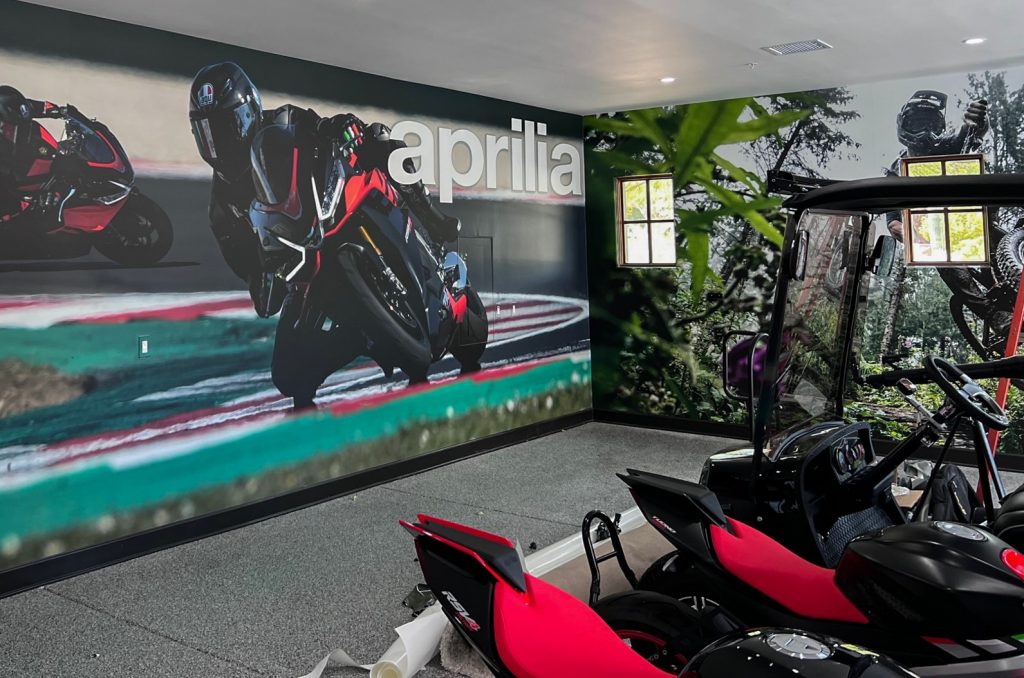 The key to a thriving sales center is excellent storytelling and uniformity of the design elements. With this goal in mind, builders sometimes combine their sales center with a design center bringing in additional warmth and visual appeal.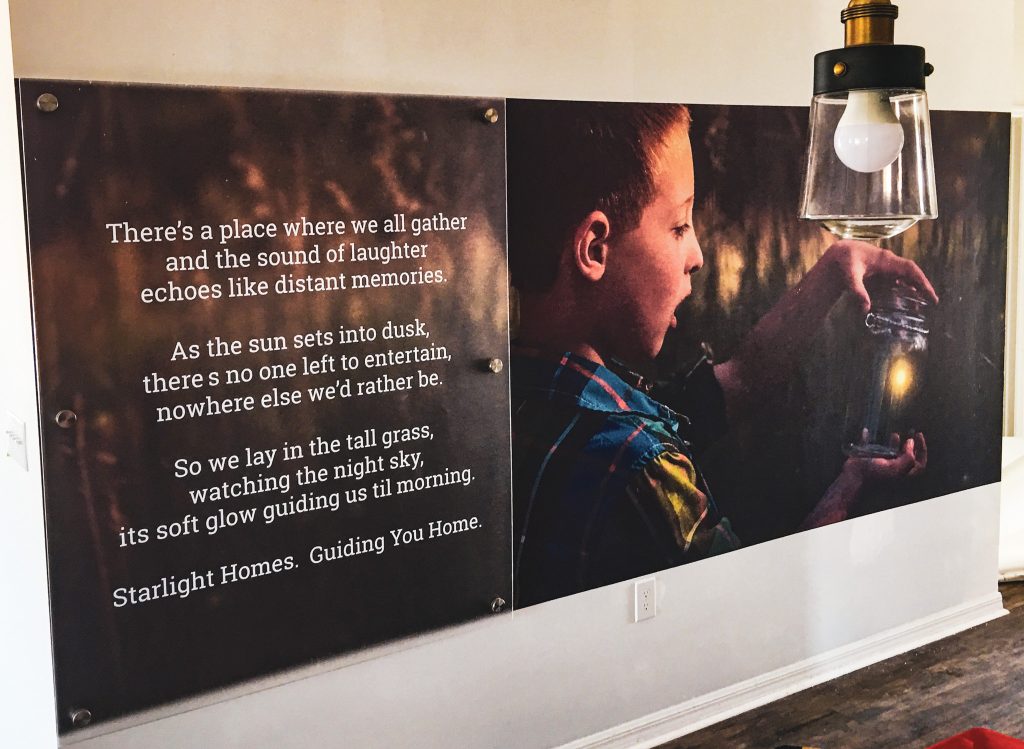 In today's digital age, an interactive kiosk is a must. Essentially a mini-website, interactive kiosks integrate your digital marketing tools in a single app for easy use onsite at the sales center. Responsive, device-agnostic kiosks like those provided by Outhouse integrate point-of-interest maps, interactive site plans, interactive floor plans, interior and exterior visualizers, virtual tours, and animations for a seamless home-buying experience. They engage homebuyers and can be installed on any device. Even something as small as a tablet becomes a powerful sales tool. Imagine buyers customizing their home through an interactive floor plan while touring your models.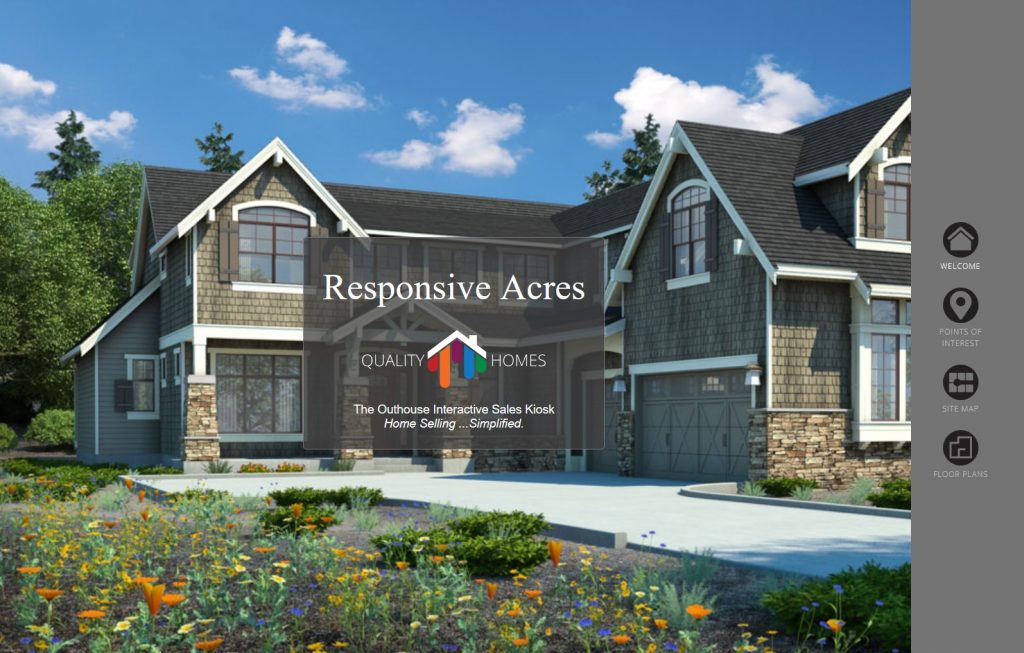 With a more significant budget, consider installing large touchscreen monitors to elevate the impact. Visitors to your sales center will feel like they are in a sci-fi movie as they whiz around maps, floor and site plans, house renderings, virtual tours, and more, all on a grand scale. Hang a monitor on the wall or install it in a custom cabinet or table for a more sophisticated look. Creative License International and the Temeka Group are a couple of companies that build custom furniture for sales and design centers.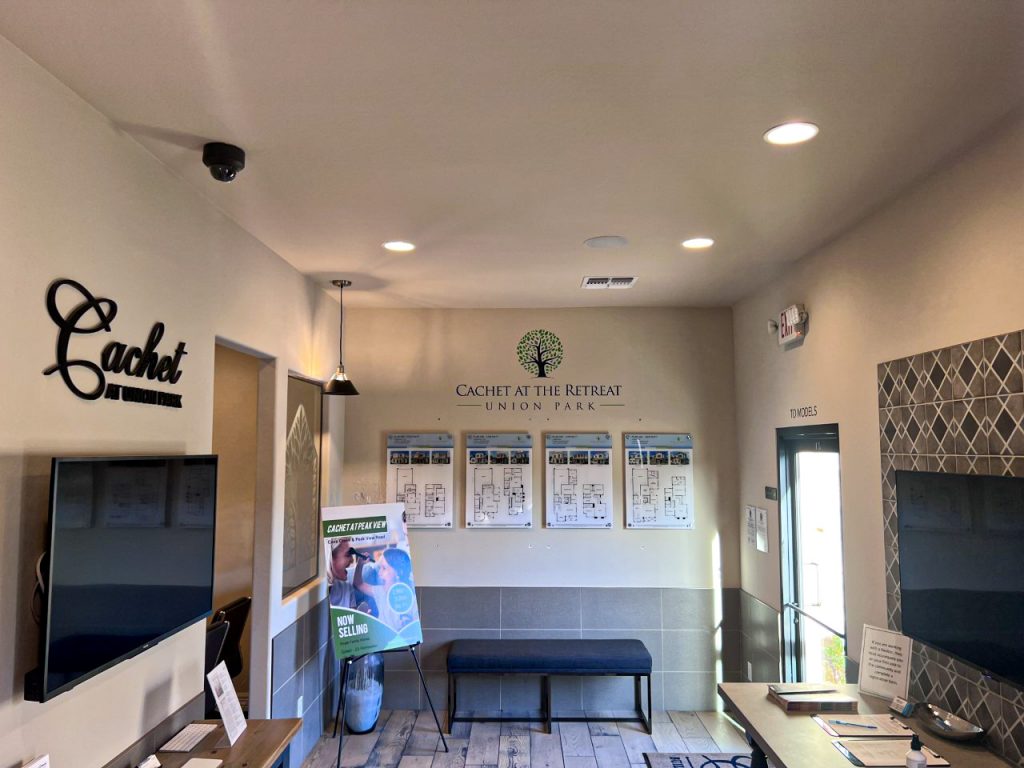 The final element of a thriving sales center is print marketing. Although some digital marketing agencies may lead you to believe that print is no longer a viable marketing tool, statistics show otherwise: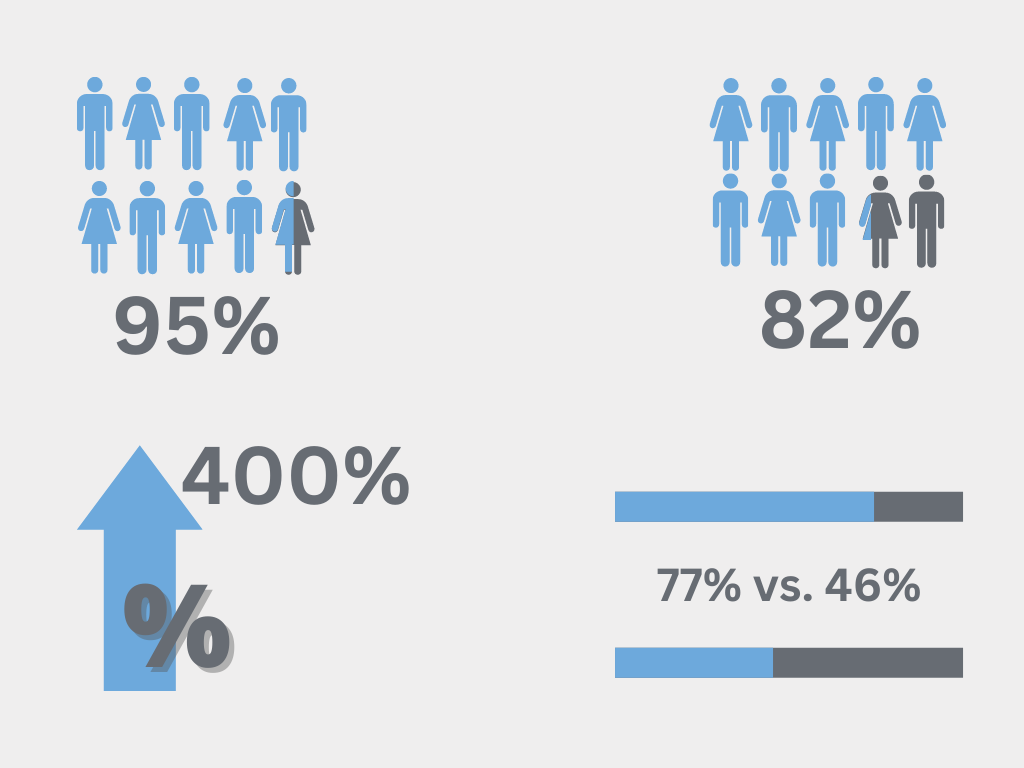 95% of people under 25 years old read magazines (Top Media Advertising).
82% of consumers trust print ads the most when making a purchase decision (Burstein).
Combining print and digital ads makes online campaigns 400% more effective (Top Media Advertising).
Print drives higher levels of brand recall vs. digital (77% vs. 46%) (Newsworks).

Think about it. We go to trade shows and expos like the International Builders Show, Pacific Coast Builders Conference, Southwest Builders Show, Southeast Building Conference, and more for human connection. We meet with business associates, physically test new products, and pick up many samples, catalogs, and marketing brochures along the way. When we get home, we review those brochures in detail as part of our decision-making process. Print still plays an integral role in marketing.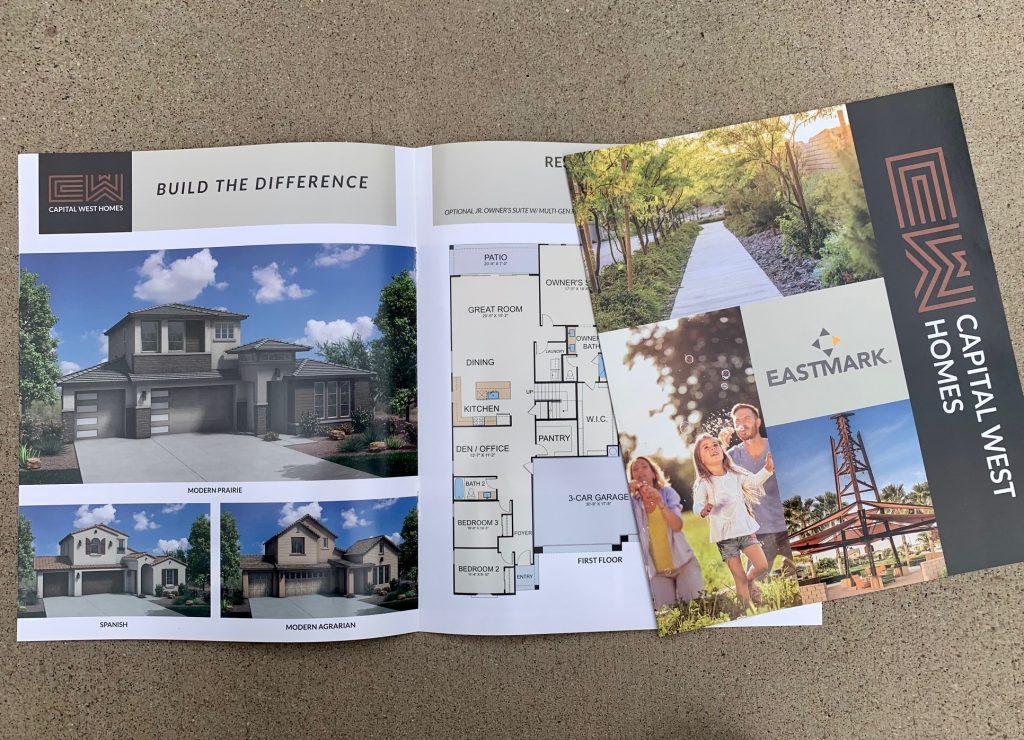 Outhouse installs sales centers/model home centers and provides print marketing for home builders across the nation. If you're ready to install your sales center and would like a quote on signage, interactive kiosks, touchscreen monitors, and print collateral, contact us at info@outhouse.net. If you are unsure where to start, call the Outhouse experts at (602) 371-4394. We are here to help and can guide you in the right direction based on your design requirements and budget.