Lessons Learned from Zillow + a Trip to Croatia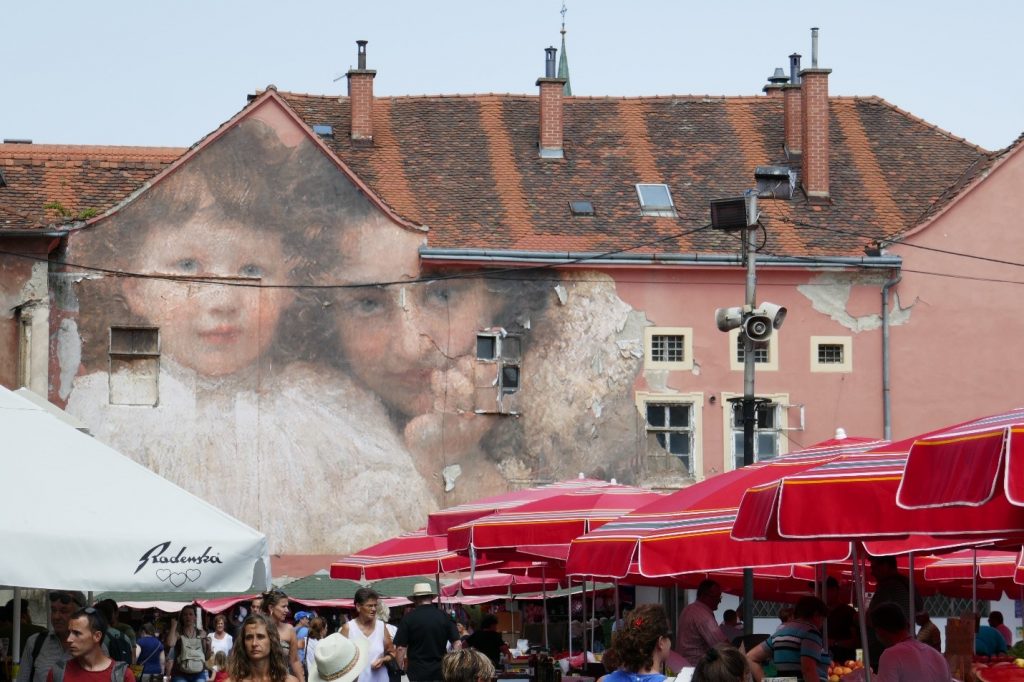 With its ancient towns, incredibly detailed architecture, and pops of color, the country of Croatia a sight to behold. If you haven't been, this is one place that should be on your must-see travel list. The country is a visual feast, and the great walled cities like Dubrovnik and Split are spectacular! As you sail along the Dalmatian Coast and between the islands dotting the Adriatic Sea, the first glimpse of each city or town reveals a mass of limestone buildings with terra cotta tile roofs.

Although a bit similar, each is wonderful and breathtaking in its own way. Color and texture play a vital role in bringing out the unique personality of each island and the coastal area in general. Fantastic murals, light installations, brightly painted pottery, and fun, colorful yachts and boats stand in sharp contrast to the deep blue sea and off-white buildings. "A picture paints a thousand words" certainly applies to this amazing country, and that is why Croatia draws travelers from around the world.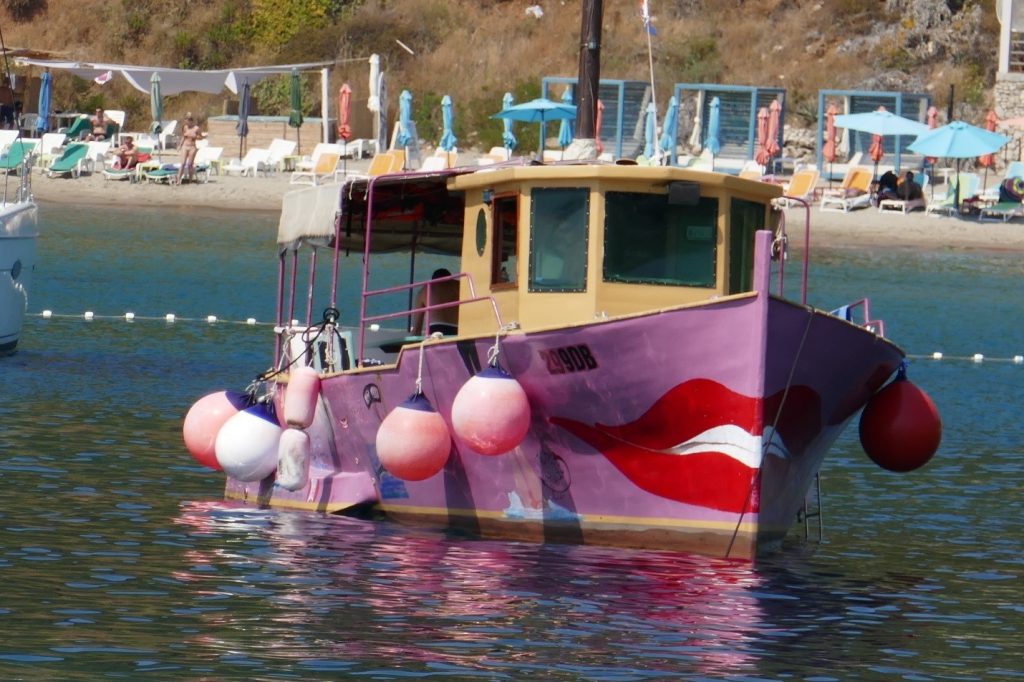 Imagery and Engaging Tools are Vital to New Home Sales
The same holds true for your homes when it comes to painting a picture for potential buyers. Describing a "beautiful bedroom with tray ceiling and a pair of windows" is one thing. And then there is this rendering.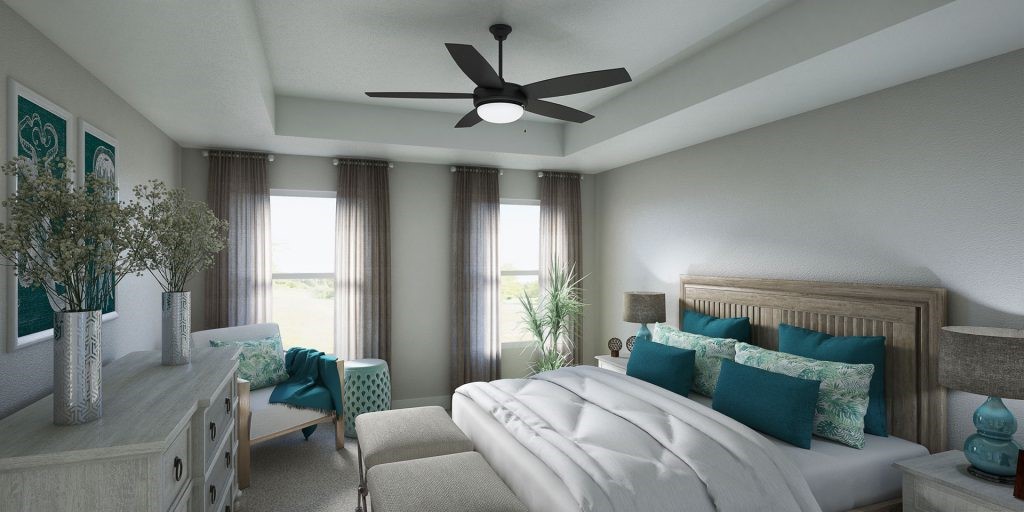 Which bedroom is most appealing to you? The one in the description, or the one in this beautiful rendering?!
A recent report by Zillow shows nearly half (49%) of new construction buyers under age 40 (Gen Z and millennials) say they feel very or extremely confident about making an offer on a home solely after seeing it virtually. The same holds true for 36% of buyers between the ages of 41 and 55 (Gen X)."
2020 brought some unique challenges to the home building industry. With Americans staying home in droves, builders were forced to rethink online marketing strategies. As the abundance of time people spend online continues in 2021, we see a growing contingent of sophisticated buyers who are making most purchases online; and retailers are spending billions of dollars engaging them. When it comes to their search for a new home, these same buyers seek out and expect a similar, interactive experience. Outdated 2D renderings and static floor plans are not enough to capture their attention. They are looking for tools like Interactive Floor Plans (IFPs) and Interactive Site Maps (ISMs). These tools are incredibly engaging and build emotional connections, especially the IFPs with their furniture planners, pricing tools, and structural options selectors. Statistics show that home buyers spend 2-3 minutes on the typical builder website. This time increases by 13-20 minutes, on average, with an Outhouse IFP.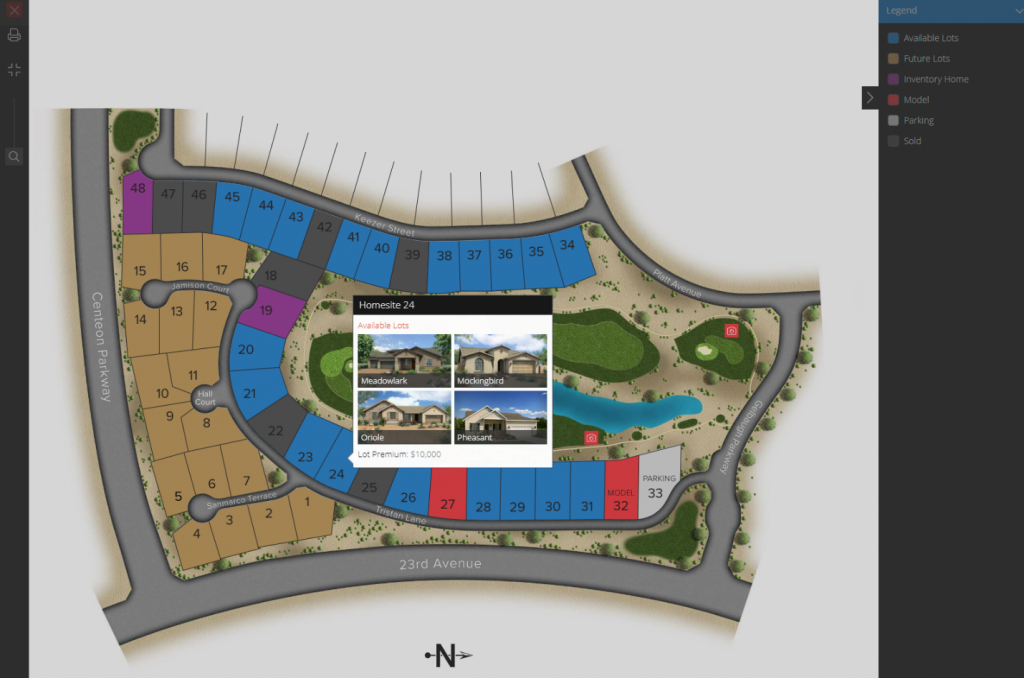 Statistics show that home buyers spend 2-3 minutes on the typical builder website. This time increases by 13-20 minutes, on average, with an Outhouse IFP."
Also playing a huge role in online sales are virtual tours and animations, which allow home buyers to walk or fly through homes not yet constructed. These can be so lifelike with running water, crackling fireplaces, and more, they may even look better than the Matterport tours of your model homes. A massive benefit to builders is the cost, which is substantially less than building and furnishing a model.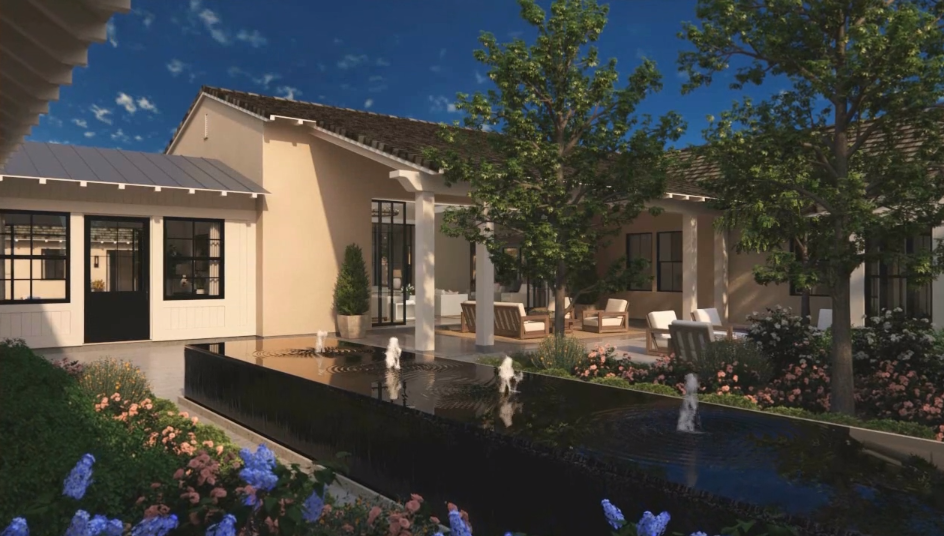 Virtual Tours and Visualizers Bring Maximum Engagement 
Kicking it up a notch are interior and exterior Visualizers, enticing home buyers to select color palettes, materials, and finishes for their new homes.  In addition to clear, vivid images, the Outhouse Visualizer offers builders the choice between predetermined color schemes and a la carte selections.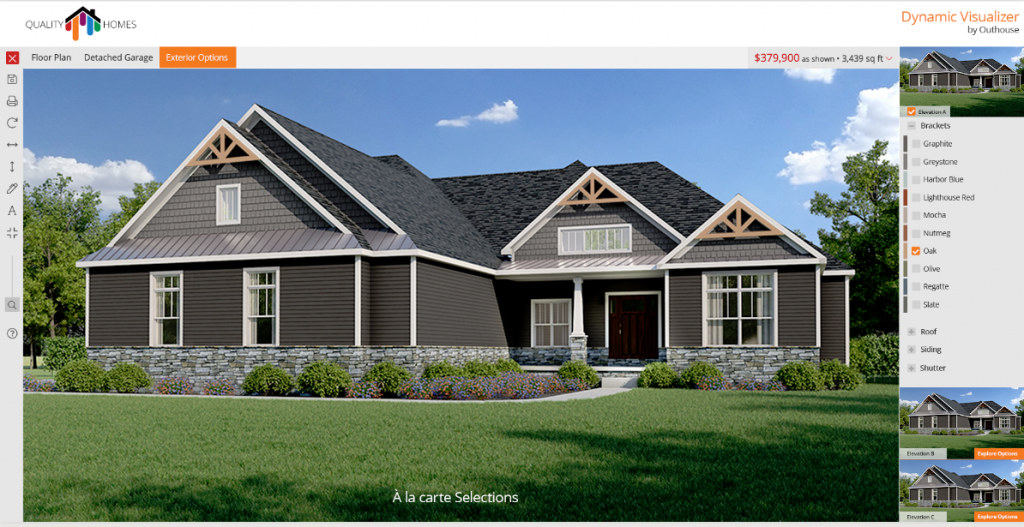 Yes, model home traffic will gradually continue to grow, but the move to greater interaction online is here to stay. The pandemic has accelerated the widespread acceptance of new technologies. Even people who typically are later adopters have learned to use and appreciate the convenience of interactive online tools (can anyone say Zoom!). Visualizers, Virtual Tours, Animations, Interactive Floor Plans, and Interactive Site Plans are crucial for builder websites. All of these tools are designed to capture buyers. They market and sell your homes from anywhere in the world, even when your sales centers are closed.