Photos of picture-perfect moments, often referred to as Kodak moments, generate an emotional response, inspiring us, amazing us, and even moving us to buy a new home.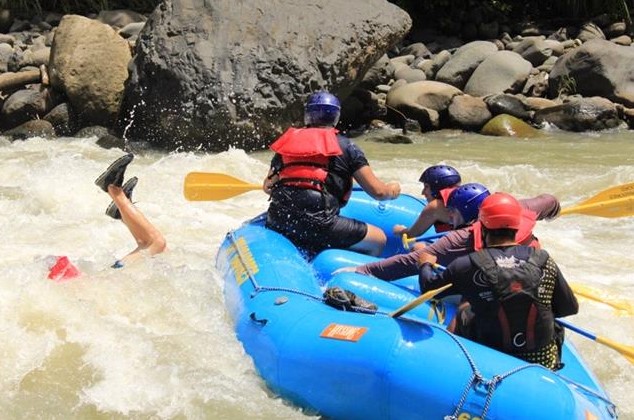 I have friend a who is a professional photographer. He will sit for hours waiting to take the perfect picture capturing a bird or other critter in all its glory. It takes a lot of patience, but his efforts pay off as his photos are both moving and award-winning. Sometimes capturing the moment doesn't take much patience at all. Yes, those are my legs floating down the river! This picture was taken on a recent rafting trip. In this case, the perfect photo came down to being in the right place at the right time for the photographer who took it. I now have the "harrowing" experience captured on film for posterity!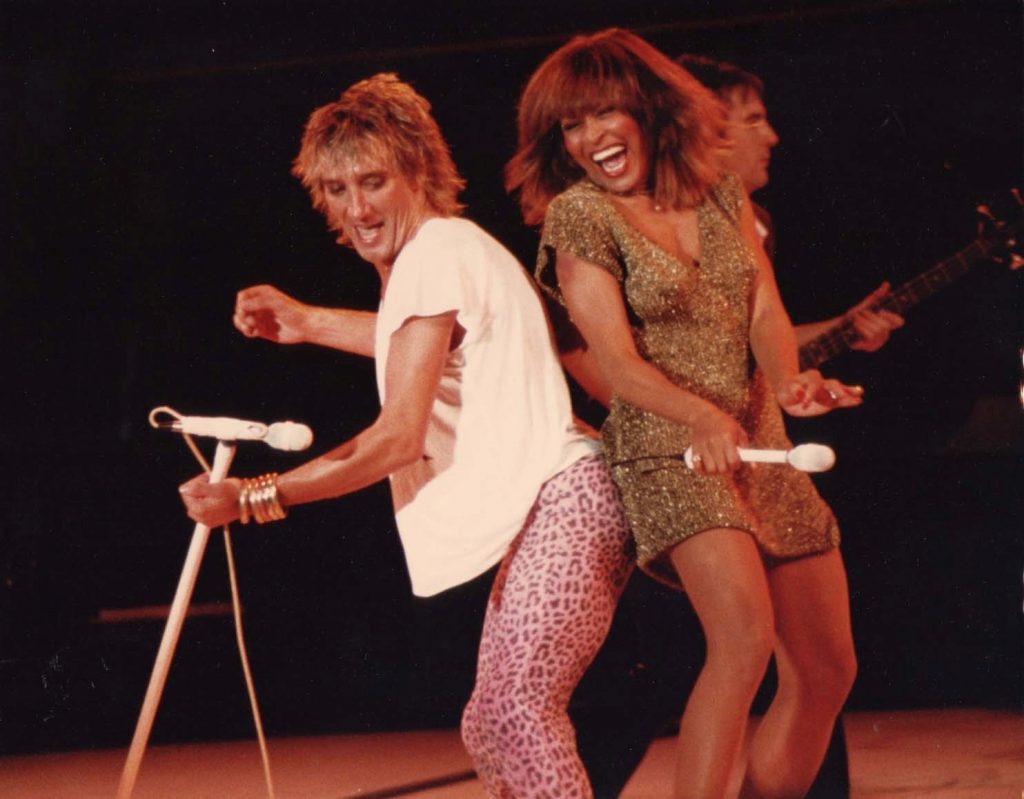 Outhouse Print Manager, Dory Boese is a huge music fan. He has attended hundreds of concerts, and has taken thousands of photos of rock and pop icons over the past five decades. His knack for capturing perfect moments on stage is uncanny. You can literally feel the love and the energy in this picture of Rod Stewart and Tina Turner? There's a reason she's called "Queen of Rock 'n' Roll! The Rolling Stones, Bruce Springsteen, David Bowie, Joan Jett, Stevie Nicks, Heart, Diana Ross, Barbara Streisand, Bob Seger – Dory has snapped photos of them all. They are so captivating some are even featured on the Smithsonian website. If you are ever in the I-17 and Peoria area in Phoenix, stop on by the Outhouse office to check them out.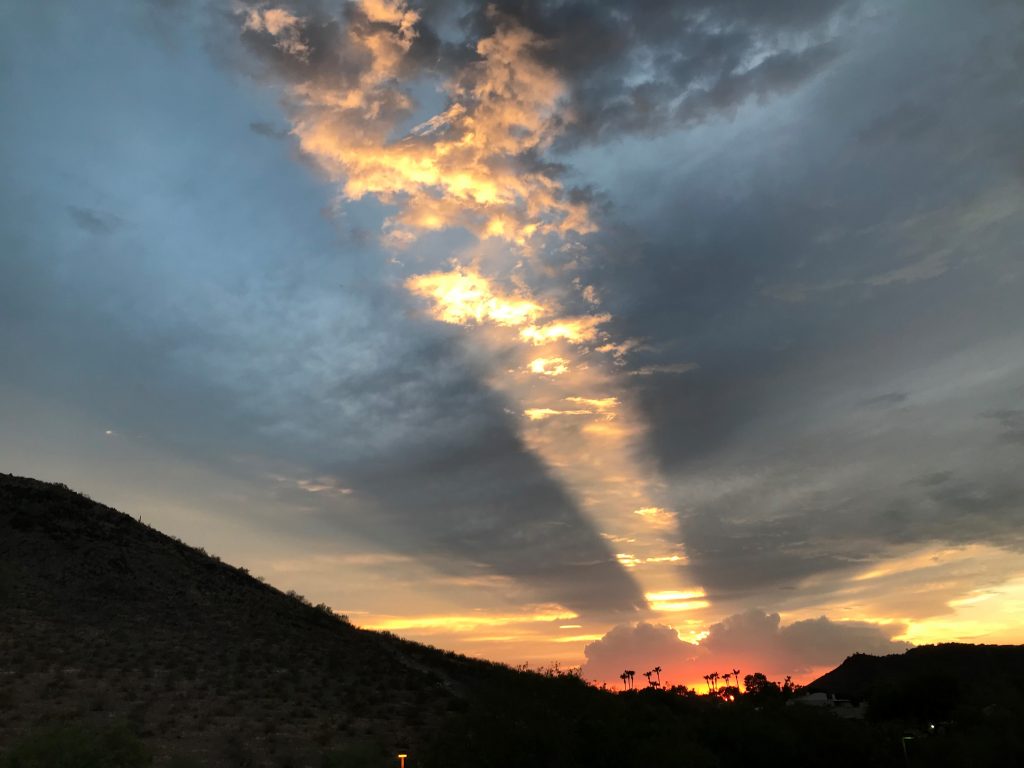 Nature frequently provides a visual feast. The clouds above were photographed during the Phoenix monsoons this summer. The beam of light shining through is so awe-inspiring, you can feel the power and wonder of nature. It also reminds me of a laser beam at a rock concert!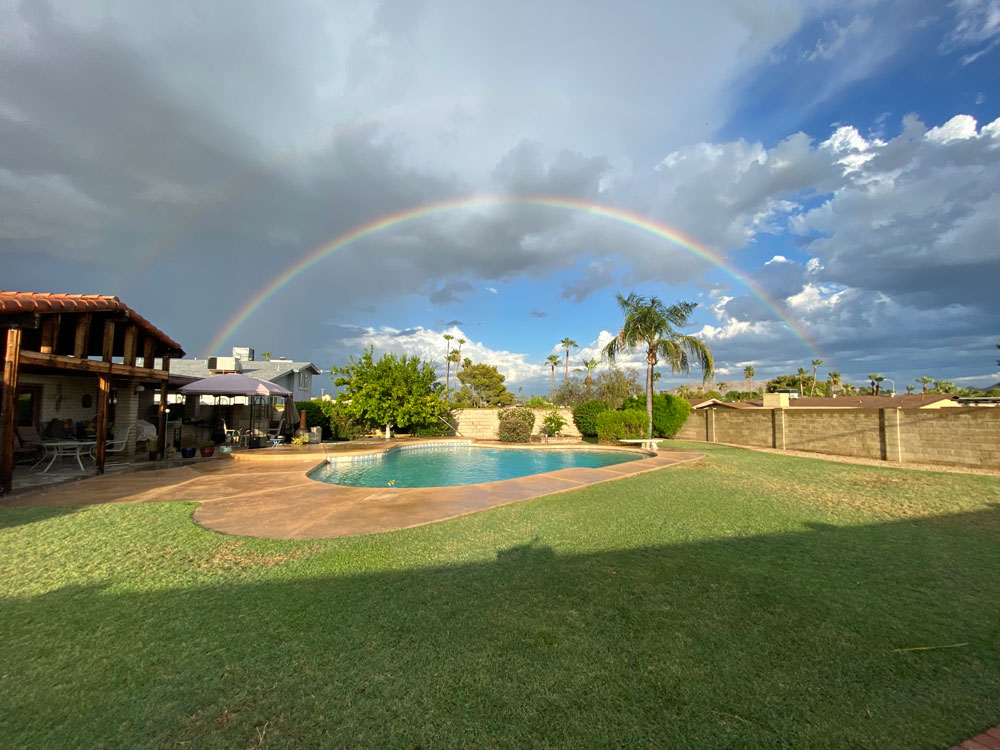 And who can forget YouTube sensation Paul Vasquez, "Double Rainbow Guy," whose video has garnered more than 49 million views. We think the photo above by our own "Single Rainbow Guy," Outhouse Digital Print & Color Specialist Doug Ills, is equally spectacular.
Kodak moments play a huge role in new home sales as well.
Capturing the perfect moment also comes into play with new home sales. You want to captivate home buyers when they see your homes online, and a great first impression is critical. This is where sophisticated renderings, virtual tours, and animations are worth their weight in gold. They deliver a wow factor that home buyers will remember, and allow them to tour a home not yet built.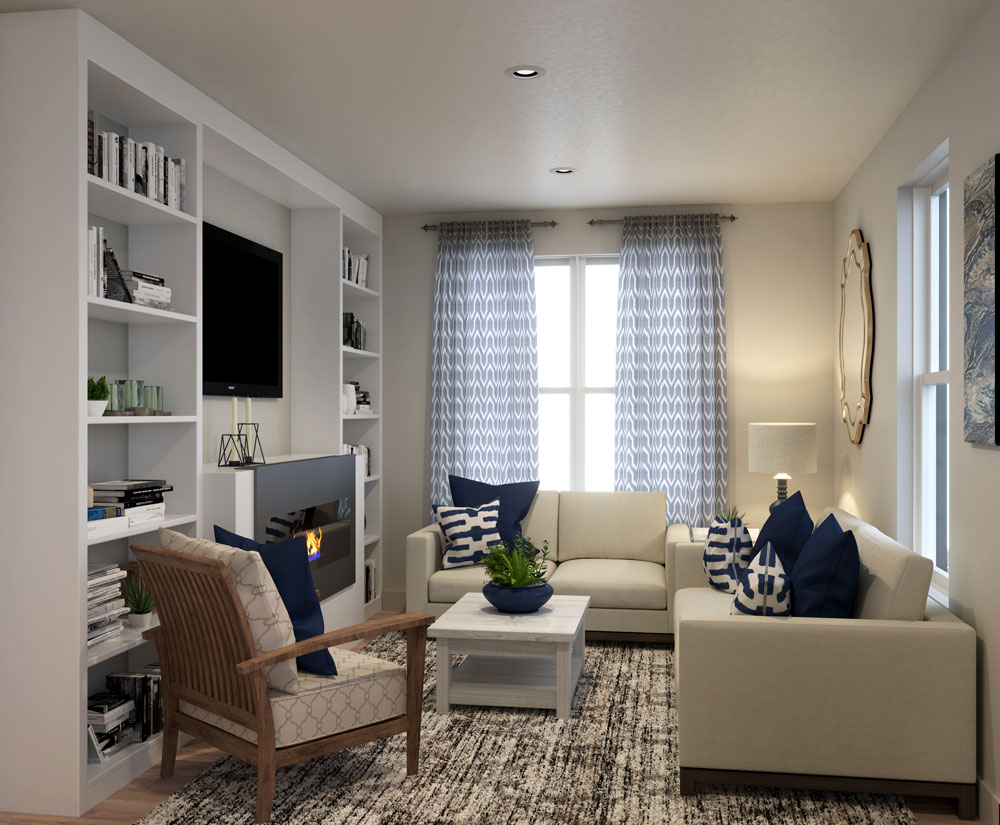 Not only does the rendering above show me what a room looks like. It also invites me to curl up on the sofa in front of the fireplace. The lighting, shadows, and textures you can almost feel, all play a role in creating this picture-perfect, cozy, warm room.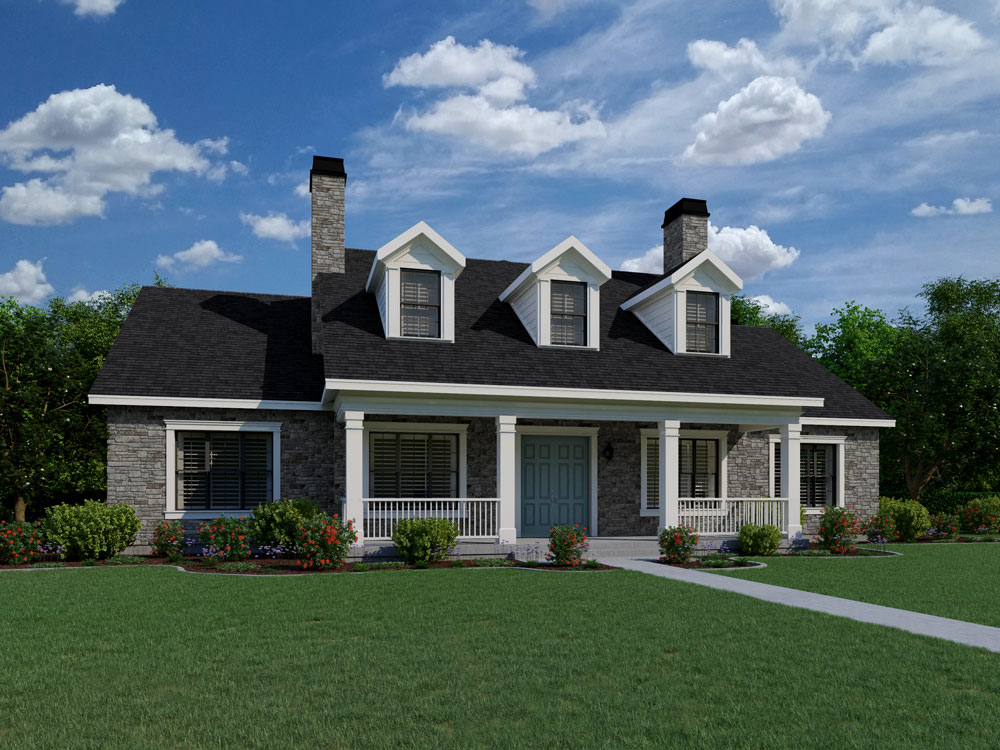 Quality exterior renderings are designed to inspire as well. Handsome, photoreal renderings place the home in a natural setting with real landscaping. You will notice though that setting is a few years down the road. Those trees and shrubs will be sticks for the first few years, but who wants THAT realistic?!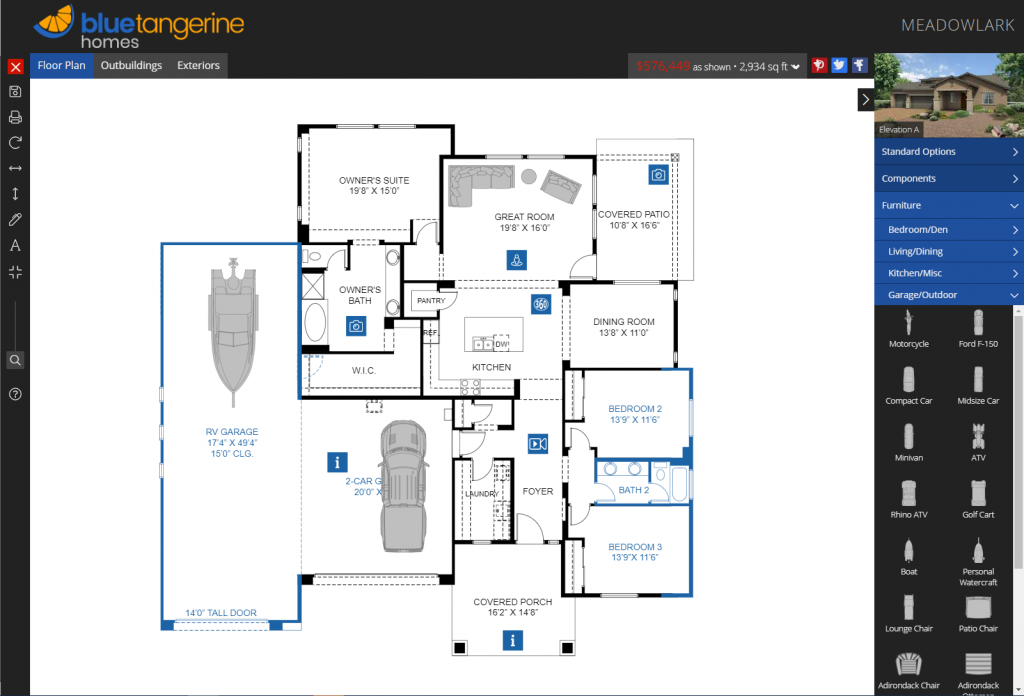 Engaging home buyers with interactive tools that entice them to create their own picture-perfect home also plays a role in new home sales. This is where Interactive Floor Plans shine, allowing buyers to select structural options, add electrical components, and arrange their furniture. Once they have completed space planning and furniture layouts, they then capture their perfect floor plan with a click-to-save button, preserving it for future review.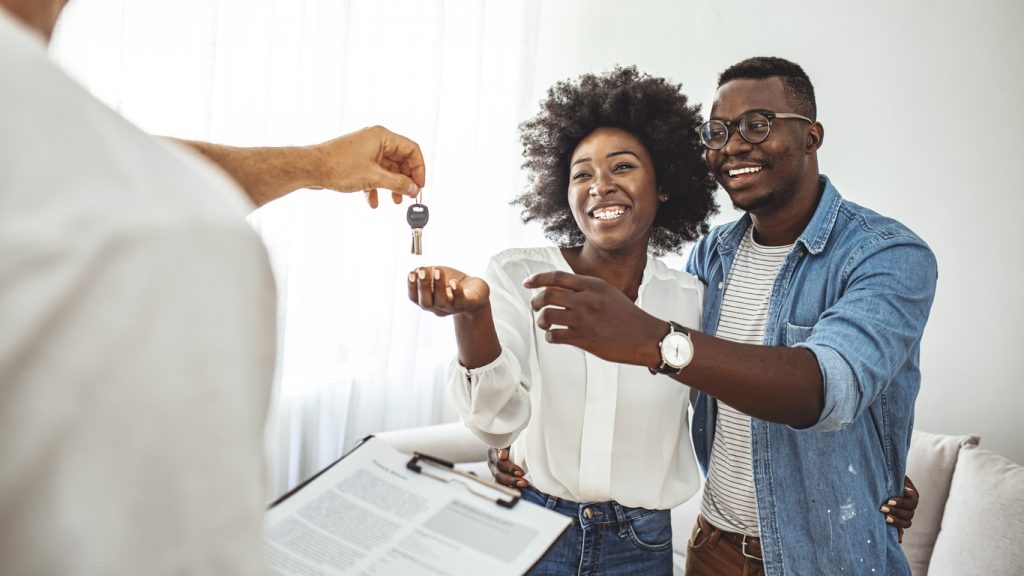 In the home building industry, the ultimate Kodak moment, comparable to photos on a wedding day, is the hand-off of keys to the new homeowners. Many builders love capturing this moment on film. There isn't much that compares to the excitement of a family walking through their new front door. We've seen it on the reality shows, and it works the same in real life. That happiness is contagious, and is one of the best marketing tools.