What Builders Can Learn from Red Brands vs. Blue Brands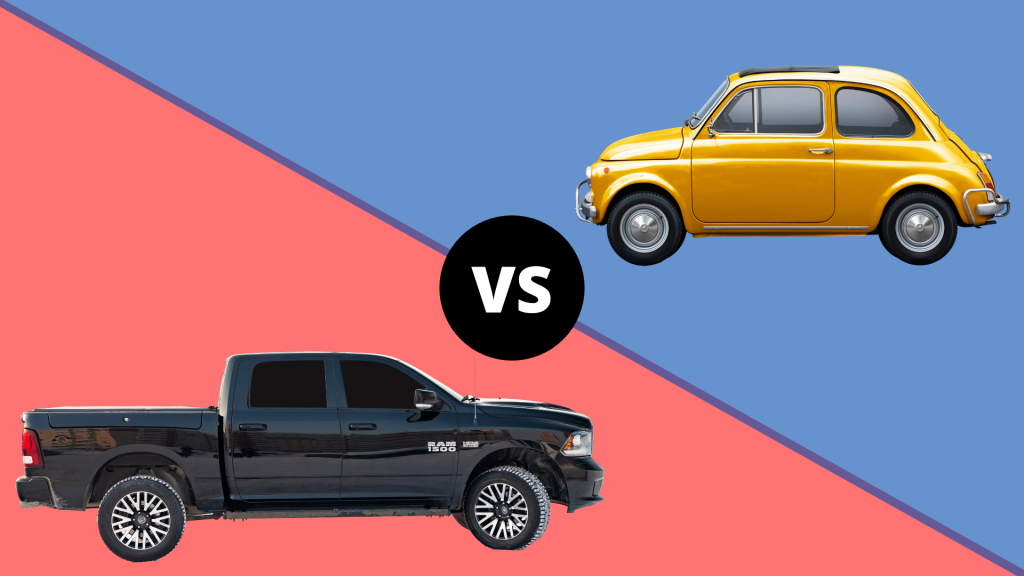 Rare is the builder who isn't casting their net wide to draw in potential homebuyers. The goal is to sell to anyone who financially qualifies. But recent articles like this one in the New York Times got me thinking about the importance of knowing your core audience and marketing to them appropriately. Although you will find some crossover, the Dodge Ram Truck fan is probably not the same as the Fiat 500 enthusiast. The same holds true for home builder brands.
Headquartered here in Arizona is Meritage Homes, who is on a mission to "build move-in-ready affordable homes for entry-level and first move-up buyers." Contrast this with Camelot Homes, who is "committed to building distinctive, best-in-class homes that have as much character as their owners, providing a level of quality that goes above and beyond every industry norm, and surpassing the expectations of even the most discerning homebuyers." Both companies are based in Scottsdale but draw an entirely different audience. Both do a fantastic job of designing homes and marketing to their target home buyers.
How can you be sure you are targeting the right audience? Begin with a review of your overall marketing strategy. Do your website, sales offices, and print marketing appeal to the potential buyers you are attempting to attract? Although first-time and luxury home buyers are both seeking out their dream homes, the marketing for these two distinct groups looks very different. This is where consultation with marketing experts like Denim Marketing, Blue Tangerine, Kovach Marketing, and Adlanta Creative, to name a few, can be highly beneficial.
Next, review your digital marketing tools, and make the necessary upgrades. Interactive Floor Plans, Renderings, Virtual Tours, Animations, and Visualizers all play an integral role in selling homes.
Interactive Floor Plans (IFPs) have universal appeal, and every builder website should feature them. Buyers of all demographics love to select structural options, then customize their living spaces with the interactive furniture planner. In addition to our standard black and white IFPs, Outhouse now offers a colorized version.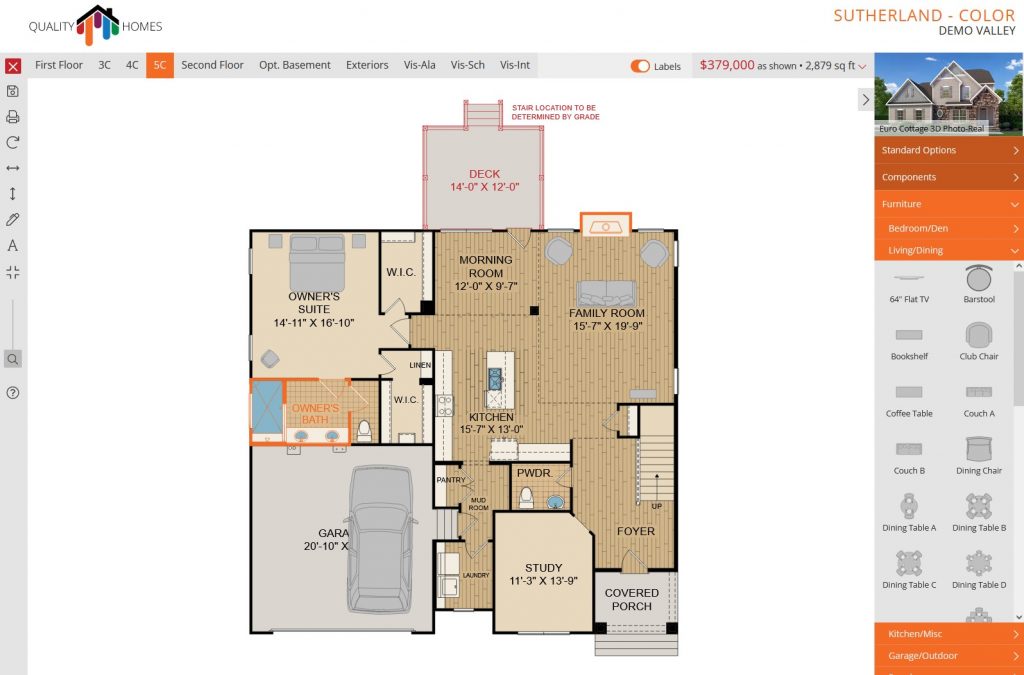 Quality renderings are essential for all builders as well. Black and white stick drawings are never a good option, even for the simplest of homes. Standard 3D (Outhouse Bronze and Silver) renderings are perfectly acceptable for homes at lower price points. For move-up and luxury homes, you will want to implement 3D photoreal renderings (Outhouse Gold). Luxury and custom builders may want to opt for Outhouse Platinum renderings that can be further customized.
Should your budget for digital marketing tools be a bit larger, investing in animations and virtual tours pays off in two significant ways. First, they enable homebuyers to explore your homes from anywhere, online. Second, both are available at a fraction of the cost of constructing a model home. Your target buyer should be the top consideration when choosing which format to offer. Younger buyers prefer user-controlled virtual tours. Buyers over 50 typically gravitate towards guided pathway animations (video format).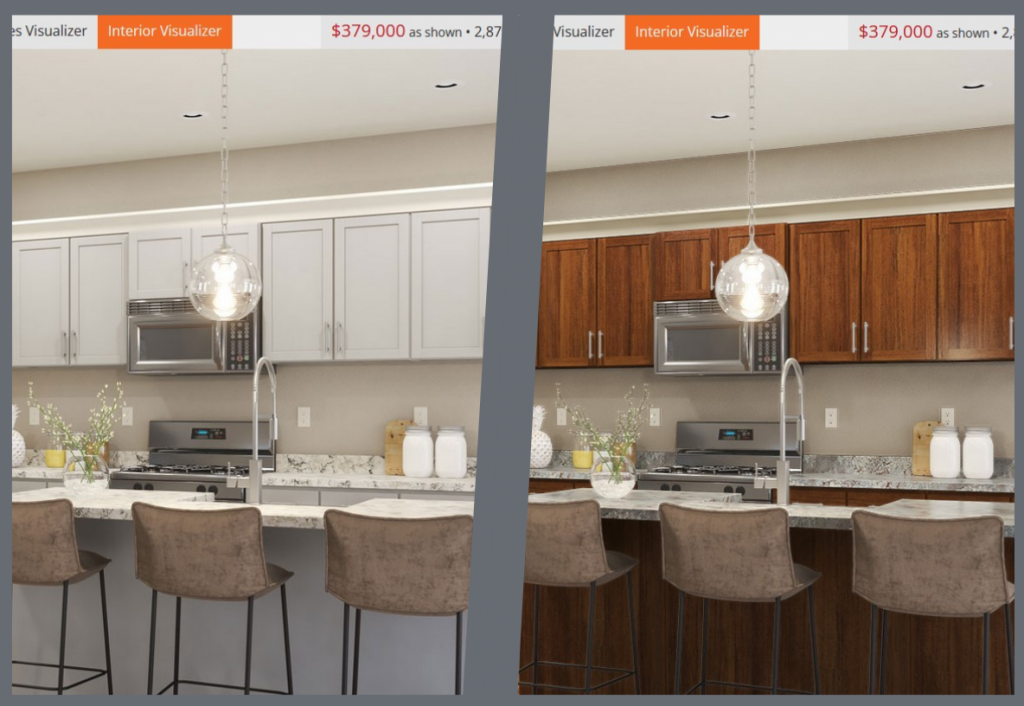 Another online tool appealing to home buyers at all price points is the Visualizer. With both interior and exterior versions available, buyers can mix and match colors and finishes to achieve the desired look and feel. The visualization process is so much easier than making selections for an entire house based on 1″ paint chips and tiny floor, counter, and cabinet samples. It also removes some of the pressure and stress from the design center visit.
Here are a couple more ideas to help you connect with your appropriate audience:
Elevate your brand with distinguished print marketing. Consider the hotel industry when investing in print—the swankier the property, the more excellent the print collateral. The manager of the high-end hotel presents you with a "folio" at checkout, not simply hands you a bill. Although print appeals greatly to buyers in the luxury home market, even younger homebuyers like to walk away from the sales center with a brochure featuring their preferred floor plan and elevations at a minimum. In today's digital world, people still appreciate a tangible marketing piece when making one of their biggest life purchases. Why not present them with something sophisticated or fun, and memorable?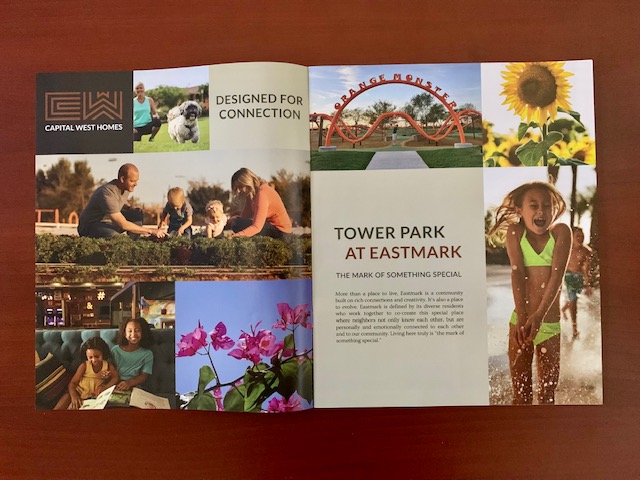 Today, the most progressive builders are transforming their websites with artificial intelligence (AI) to better understand and target their audience. Like that provided by openhouse.ai, AI offers home buyers a personalized shopping experience and predicts where your unique market is going with more accuracy.
So take some time during this slower housing market to understand your homebuyer and determine if your current marketing strategy is meeting their needs. If not, consider working with online marketing experts to determine which digital and on-site tools will move the needle most with your target audience to increase your new home sales.