"There's a new front door, and it's online." This quote from new home sales expert Kerry Mulcrone of Kerry and Co., on changes in the buying process, sums up how much the world has evolved in less than a year. The significant shift to online new home sales was the main topic of discussion at home builder marketer Meredith Oliver's January Builder Town Hall. For a growing number of buyers, the journey to a new home doesn't even include a sales center trip. And that is why having a well-designed website with engaging, interactive platforms is critical. As noted by Meredith, Interactive Floor Plans, quality renderings, and virtual tours are no longer luxuries; they are cost-of-entry items for home builder websites.

With the housing market booming across the U.S., now is the time to review your online marketing strategy and website and make the changes needed to swing your front door wide open. A recent audit of the Outhouse website by digital marketing firm Blue Tangerine is leading us to invest in Search Engine Optimization (SEO). We are also revamping our home page to showcase our products better "above the fold." Updates of demos and product samples are on the agenda as well. Styles change and technology changes, so it is critical for us to spotlight our newest and most innovative virtual tours, visualizers, interactive platforms, and print materials.
A builder panel featuring Ashley DeYoung from DeYoung Properties, Michelle Smallwood from Holiday Builders, and Chris Hartley from K. Hovnanian Homes at our November Home Builder Digital Marketing Summit discussed the importance of fresh website content and staying relevant with the latest technology. One surprising fact that came up is many builders rebuild their website EVERY TWO YEARS! Wow! That is how rapidly styles and technologies change.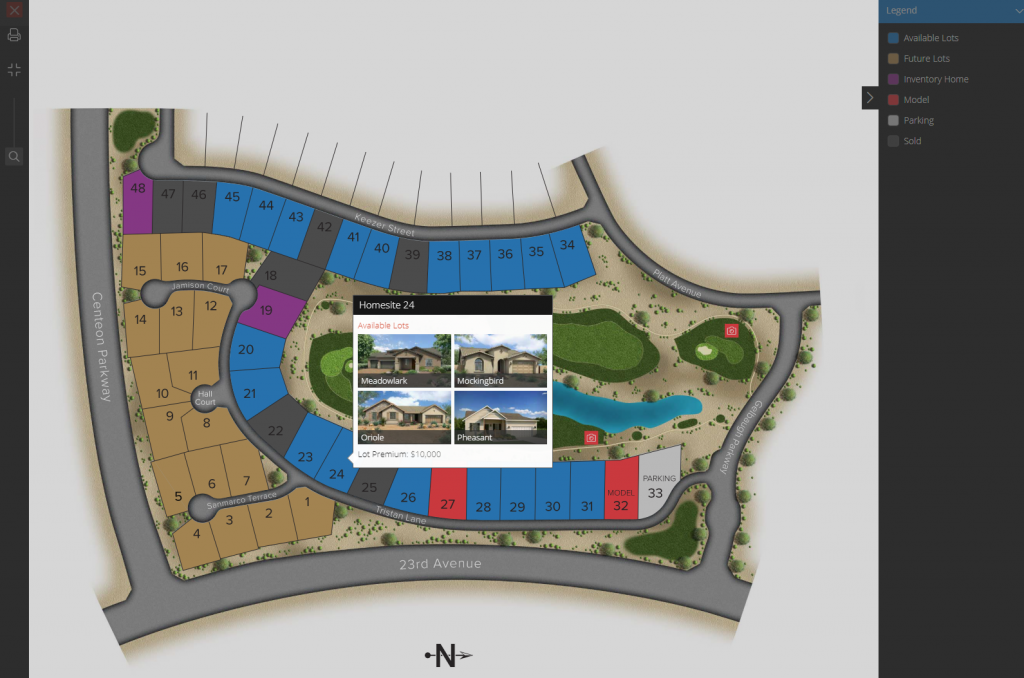 Where will you start with online marketing and website upgrades to open your front door to homebuyers? Perhaps hiring an experienced Online Sales Counselor if you don't already have one is at the top of the list. Then consider something as simple as a home page refresh to increase functionality and showcase your homes to their fullest. Adding Interactive Floor Plans to engage homebuyers and capture leads from their saved plans is a must. How about taking it to the next level and creating WOW with Visualizers and Virtual Tours? Invest the time today reviewing and considering all the options. Then implement those that make sense. By doing so, you will stay ahead of the competition and lead buyers through the front door to your new homes.